Looking to escape the hustle and bustle of Cape Town for a weekend? You don't have to venture too far to find some of the most picturesque and rejuvenating destinations in the Western Cape.
From charming coastal towns to scenic mountain retreats, the region surrounding Cape Town offers a range of options for weekend getaways.
In this article, we'll explore the best weekend getaways near Cape Town to help you plan your next short break. We've also got a fantastic guide for luxury camping (glamping), if that's your thing.
Old Mac Daddy, Elgin
The quirky caravan park is situated just an hour outside of Cape Town in the Elgin Valley. Each room at Old Mac Daddy features a different theme, making every visit a unique experience. It's a perfect peaceful getaway for couples, where you can blessed with activities like hiking, swimming in the dam and relaxing by the fire.
Book now: Booking.com
Book now: TripAdvisor.com
---
Bordeaux on Britannia, Britannia Bay
Situated 1 and a half hours away from Cape Town, this luxury villa features its own private boardwalk leading to Britannia Bay beach. The place is spacious and can accommodate up to 10 guests, with tons of entertainment and secluded spots for a quiet personal moment of your own. It's perfect for a group of family or friends.
Book now: Booking.com
---
La Chataigne Wine Farm, Franschoek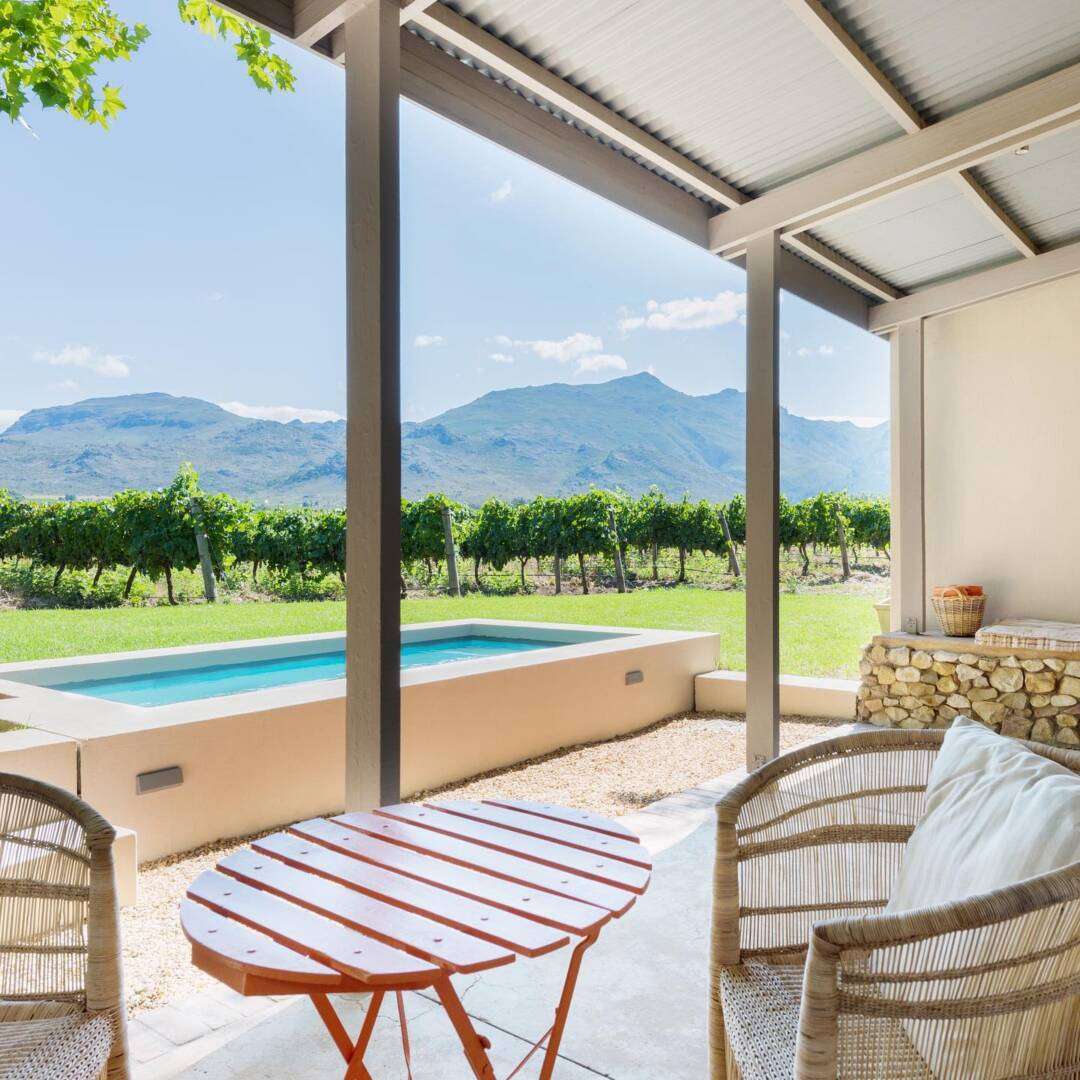 If you're looking for a romantic getaway, one of the five stylish self-catering cottages located on La Chataigne Wine Farm is the perfect relaxing weekend. It's conveniently located just a 5 minute drive from Franschoek central too.
The two riverside cottages (Marron and Kastanje) each sleep four. The two stables cottages (Blance and Noir) each sleep two. Our cottage featured a private plunge pool with braai – brilliant!.
Book now: TripAdvisor
Book now: HotelsCombined
---
Ecotreehouse, Swellendam
The ecotreehouse in Swellendam is perfect for couples (with a child) as it offers a relaxing off-the-grid getaway close to Cape Town. Watching the sunset from the hot tub was surreal. You are surrounded by beautiful mountains which only adds to the natural beauty. Entering Marloth Reserve during the day for the hike is definitely recommended too.
Book now: Agoda
---
Sugar Shack, Paternoster
The quiet town of Paternoster is one of the oldest on the West Coast and offers the best laidback environment for a weekend chill. Sugar Shack is a fisherman style cottage that can accommodate 6 people in 3 rooms, perfect for a group of friends. The best feature is the 360 degree panoramic views from the upstairs deck – just lovely for sunset!
Book now: HotelsCombined
---
Fazenda Forest Retreat, Swellendam
If you're looking for a romantic, cozy weekend away, Fazenda Forest Retreat is located near Swellendam and is a recently renovated luxury mountain studio.
For the nature lovers, you'll be able to swim in natural mountain water dams, walk in the forest, mountain bike and hike. It's beautifully surrounded by various bird species and wildlife such as baboons and the mountain leopard.
Book on: Airbnb
---
White Water Farm, Stanford
If you love a bit of rural living, White Water Farm might be your perfect match. The luxurious farmhouse suite was our favourite room, with a bath that overlooks the courtyard. Conveniently there's also a restaurant located nearby, just in case you need a fantastic meal. If you're looking for romantic seclusion, the Gatehouse Cottage is highly recommended as its situated further away from the other units.
Book now: HotelsCombined
---
Jonkmanshof, Montagu
This beautiful house in Montague was built in 1854 and still has some of the original historic features in its design. It's coupled with wooden beam ceilings, antiques, contemporary art and modern furniture. A collection of old turtle shells sit in the entrance hall with a room that takes you to the library – a beautiful room tucked away in the house. I just loved spending the weekend here!
Book now: HotelsCombined
---
Rivers End Farm, Stanford
Rivers End Farm in Standford is perfect for eco-friendly lovers as its run off renewable energy. The log cabin is situated in a bird sanctuary and has beautiful views of the mountain ranges and surroundings. You'll also get to make use of the canoe or peddle boat, which is made available to you by the owners. This house is perfect for families or a set of couples.
Book now: Booking.com
---
Klein Nektar Cottage, Montagu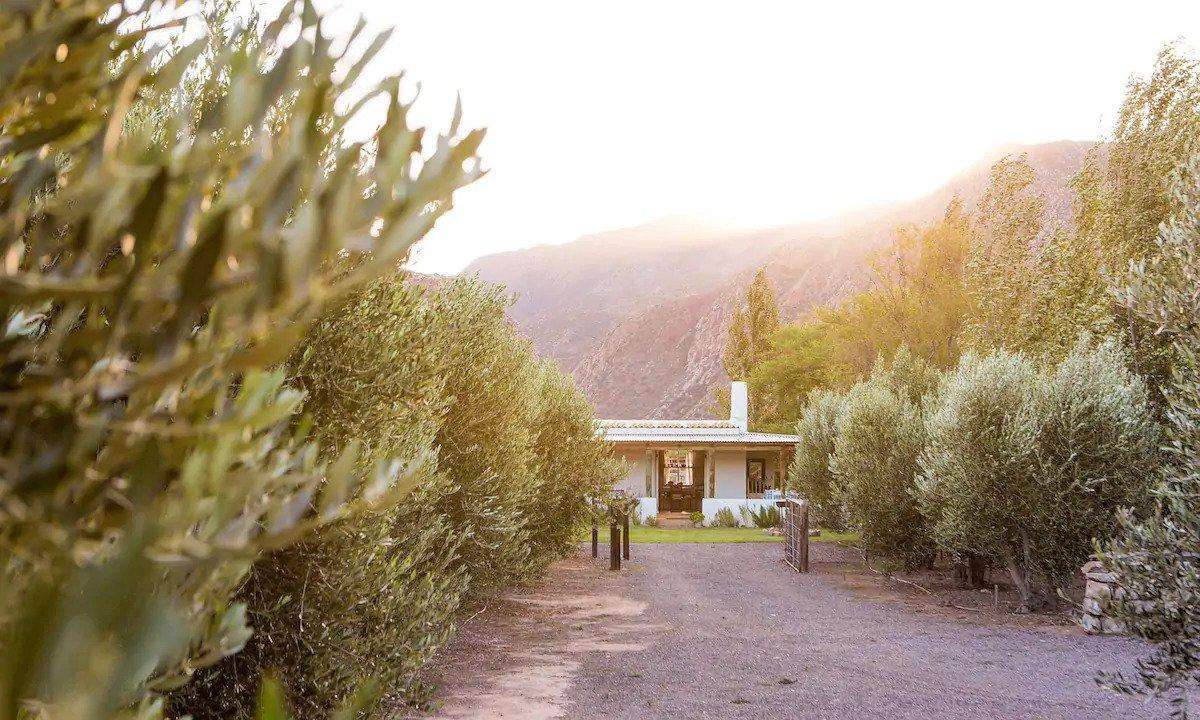 Situated in the quaint Karoo town of Montagu, this three-hectare working olive and wine farm sits in the heart of a tranquil valley. Providing the best of both worlds, Klein Nektar is a mere stroll from the shops and charming cafés in the town centre, and is also surrounded by endless nature, tucked away inside the towering Langeberg Mountains.
Book now: Booking.com
---
Cederkloof Botanical Retreat, Citrusdal
The accommodation consists of 10 well-equipped self-catering cottages, nestled in a fynbos-covered kloof near the Elephant River. The private jucuzzi's are fed with natural spring water. In the morning, you can take your breakfast outside into the country air and experience the absolute abundance of bird life, and other visitors to the indigenous natural fynbos mountains that include sugar birds, butterflies, dragonflies and many more.
Book now: Booking.com
---
The Barber at Opstal Stay, Rawsonville
The Barber at Opstal Stay is nestled in the picturesque Slanghoek Valley with breathtaking views of vineyards, fynbos and mountains. It is self-catering and has 2 bedrooms, perfect for families, couples or friends. The Opstal estate also features a restaurant with a fantastic food (try the pizza!).
Book now: TripAdvisor or Agoda
---
Aardvark Cabin at Edenveldt Farm, Cederberg
The cabin has been designed for utmost privacy on a well chosen site to give you breathtaking views with all your needs to relax and enjoy the quite surroundings fresh clean air. A-grade drinking water, magnificent stars and private river pools if you wish. There's a beautiful braai area for cooking too.
Book now: Airbnb
---
Klein Gelukkie, Paternoster
Yet another listing in the quaint West Coast town of Paternoster, Klein Gelukkie is a unique family run farm that offers the best tranquility of being in nature, but also close enough for a bit of sea side fun. The outside seating areas, braai and daybed are fantastic during the summer.
Book now: TripAdvisor
Book now: Agoda
---
Chabivin Country Cottage, Stellenbosch
Nested in a beautiful eucalyptus forest on a boutique wine farm, few hundred meters outside Stellenbosch in the famous Blaauwklippen valley. Surrounded by vineyards, natural forest and majestic mountains. Very close to golf courses, wineries and restaurants.
Book now: Booking.com
---
Mosaic Lagoon, Stanford
For the ultimate private getaway, Lagoon Lodge is the essence of tranquility with just five safari-style suites secluded among milkwood trees on the edge of the Hermanus Lagoon. Boardwalks under the trees lead to the lounge where drinks and meals are shared outdoors or by a fireplace that will warm your soul. As evening falls, you will witness the glorious expanse of the star-filled South African sky.
Book now: Booking.com or Agoda
---
Indigo Blue Beach House, Langebaan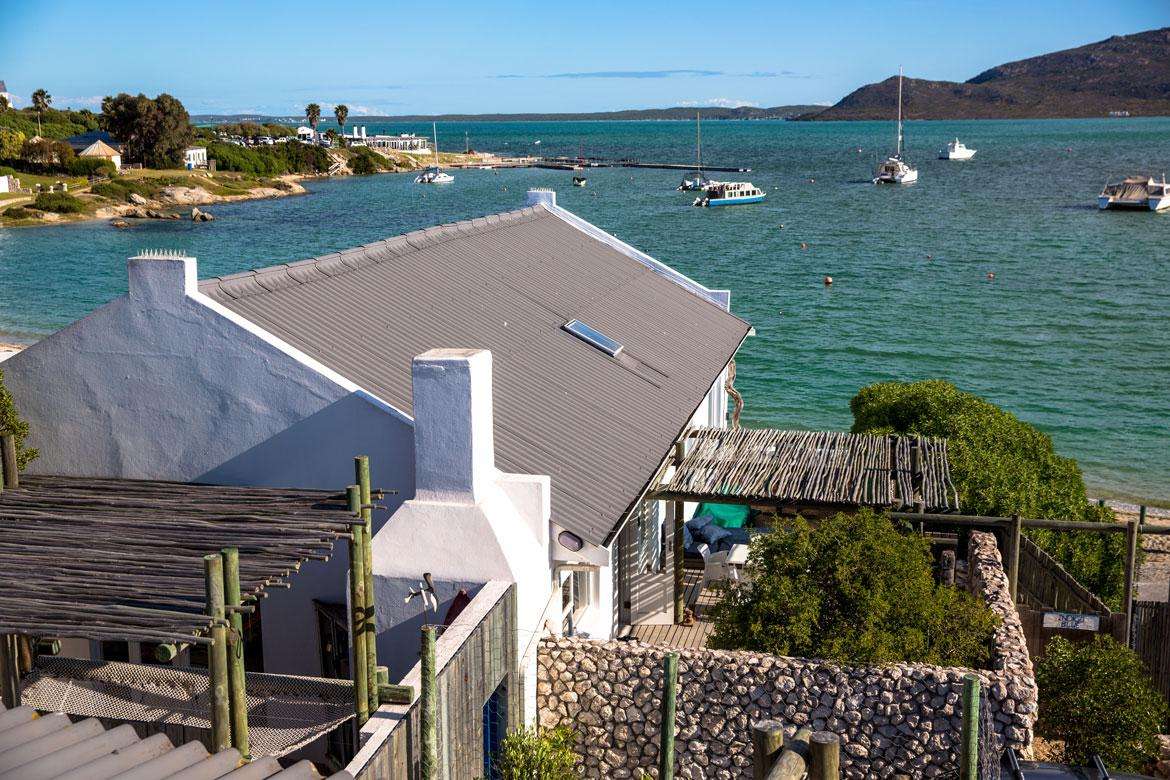 I've personally booked Indigo Blue Beach house in Sandbaai Beach, and every time the crystal clear waters remind meek of the Greek island of Mykonos. If you're someone who loves to snorkel or watersport, this lagoon is perfect for you. Since it's shallow and surrounded by rock pools, it's great for children and pets to explore too. Definitely the best beach in Langebaan!
---
Troon Beach Cottage, Hermanus
Troon Beach Cottage is set in prime position just a two minute walk from blue flag Grotto beach and Voelkip beach. If you're looking for a chilled seaside weekend with family or a set of couples, this is a perfect cozy cottage that can fit up to 4 guests. There's also a front lawn which is great for children to play on during the summer.
Book now: Booking.com or Agoda
---
Akasha Mountain Retreat, Heidelberg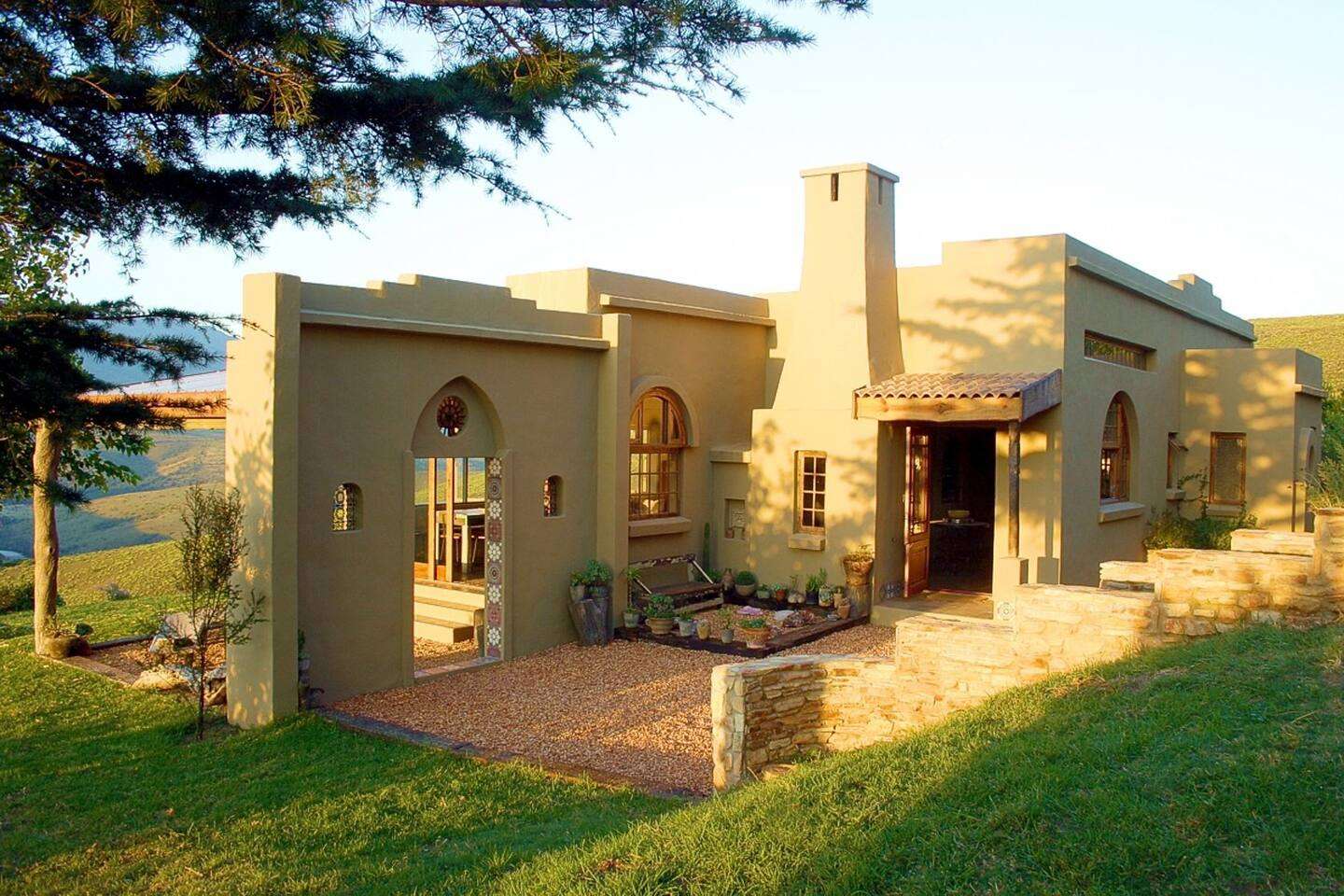 This beautiful mountain retreat features panoramic views of wilderness, fynbos and more. It's the perfect escape from city life. It's about a 3 hour drive from Cape Town and 30 minutes from George, which is also worth staying a night. Akasha Mountain Retreat features 120-hectares of bliss, only available to your friends and family.
Book now: Agoda
---
Farm 215 Nature Retreat, Stanford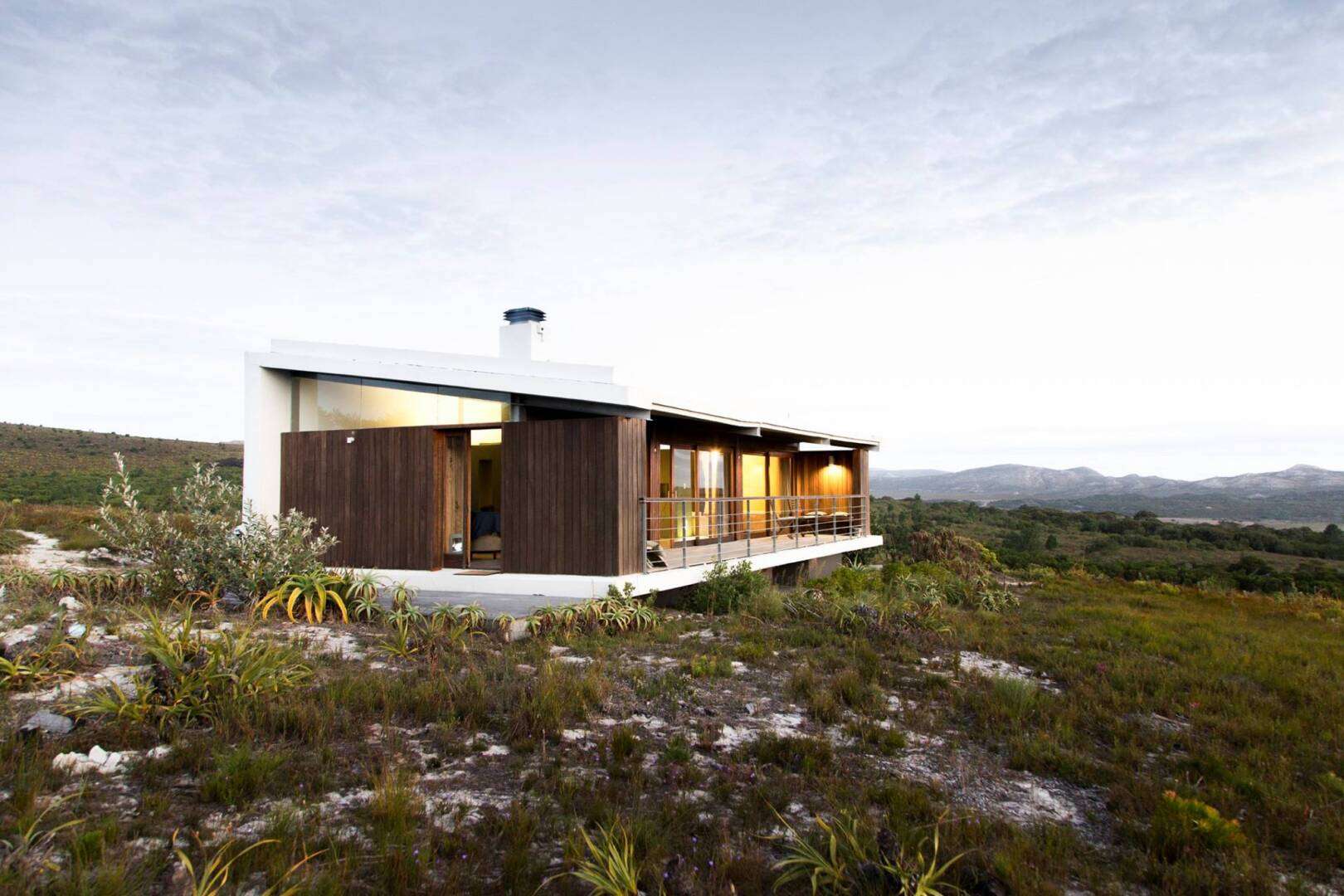 Farm 215 Private Nature Reserve is situated in the Uilkraal Valley between Stanford and Cape Agulhas. A little piece of paradise. It's definitely off-the-grid and provides some of the best uninterrupted views of flora and fauna from the Western Cape. An array of activities can be enjoyed in the surrounding area including cycling, hiking and horse riding.
Book now: Agoda
Book now: Booking.com
---
If you're looking for a quick escape from the city, there are plenty of options for weekend getaways near Cape Town. For a romantic retreat, head to the winelands, where you can indulge in wine tastings and gourmet food. Alternatively, take a scenic drive along the coast to the picturesque towns of Hermanus or Paternoster. For adventure seekers, there's hiking and mountain biking in the nearby mountains or surfing in the world-renowned breaks of Muizenberg.
If you want to venture further out, consider exploring the Cape West Coast, where you can explore charming seaside towns like Langebaan or Yzerfontein. If you're looking for a more rugged escape, head to the Cederberg Mountains, where you can hike through breathtaking landscapes and swim in natural rock pools.
Whether you're looking for a romantic escape or an adventurous weekend, the Western Cape has something for everyone. With so many options for weekend getaways near Cape Town, it's easy to find the perfect destination to unwind and recharge.