While a few psytrance artists are receiving widespread acknowledgement at commercial electronic music festivals, it's important to note there are a number of artists who paved the way. These are our 10 of the most influential psytrance acts of all time.
Space Tribe
After the break up of goth band Specimen in the 1980s, Olli Wisdom traveled Asia in 1986 and found his first psychedelic party in Koh Phangan, Thailand. Since then, he's become an important pioneer of psychedelic trance through his music as Space Tribe, a psychedelic clothing label and decor company.
Listen To: Space Tribe – "So Deep"
---
Infected Mushroom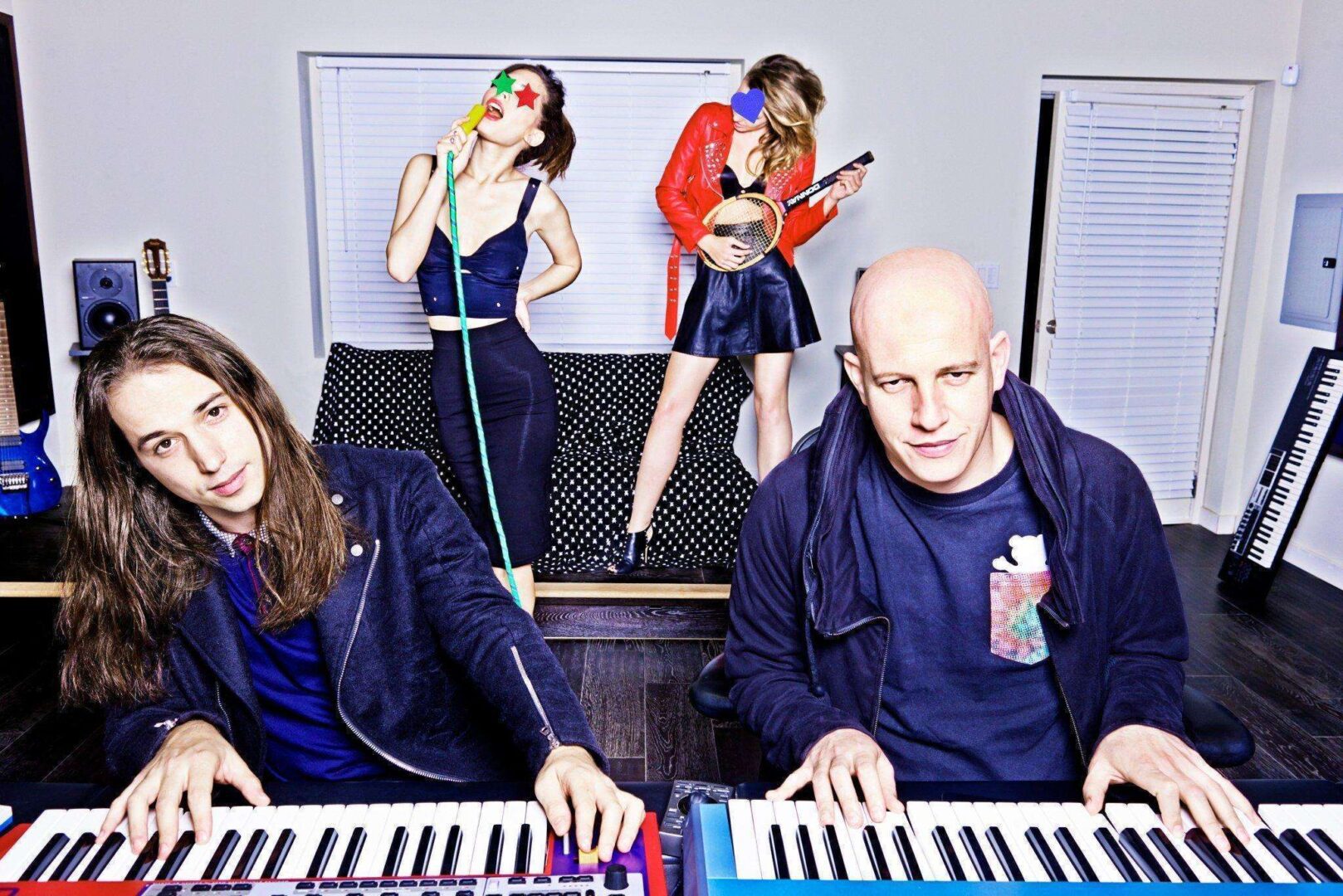 It's no doubt Infected Mushroom helped put psychedelic music on the mainstream map since their debut The Gathering in 1997. Today Infected Mushroom are known for their unique, cross-genre, crazy sound incorporating a variety of musicians.
Listen To: Infected Mushroom – "Heavyweight"
---
Raja Ram (Shpongle, The Infinity Project, 1200 Micrograms)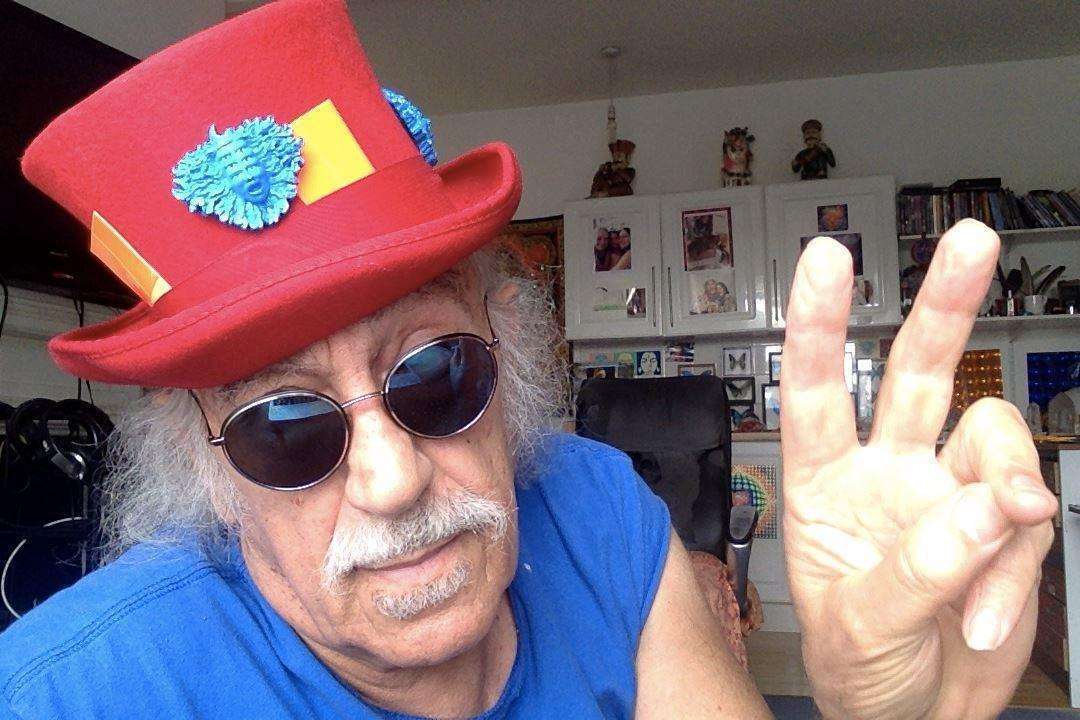 The Australian born musician is no doubt considered The Godfather in Psychedelic music and still remains active today, pushing towards 80 years of age . Ronald Rothfield (Raja Ram) is also the founder of projects Shpongle and 1200 Micrograms. Raja helped establish the psytrance scene in the UK with his label TIP World.
Listen To: Raja Ram and Tristan – "The Beautiful Garden"
Listen To: The Infinity Project – "Brain Bokka"
Listen To: Shpongle – "Divine Moments of Truth"
Listen To: 1200 Micrograms – "Shiva's India"
---
Simon Posford (Hallucinogen, Shpongle, Younger Brother)
Simon Posford is a British psychedelic electronic musician, spanning many genres from psytrance, to rock, to electronica. He released his debut Hallucinogen album, Twisted, in 1995. Since then, he has also performed and released under aliases like Shpongle (with Raja Ram) and Younger Brother (with Benjamin Vaughan)
Listen To: Hallucinogen – "LSD"
Listen To: Shpongle – "Dorset Perception"
Listen To: Younger Brother – "Psychic Gibbon"
---
Etnica / Pleiadians
Etnica is a project originally formed by three Italian producers in 1993. Maurizio Begotti and Max Lanfranconi still perform live and DJ sets around the world. They have also built up a massive discography, releasing as Etnica, Pleiadians and Tecnica.
Listen To: Etnica – "Trip Tonite"
Listen To: Pleiadians – "The Pleiades"
---
Astrix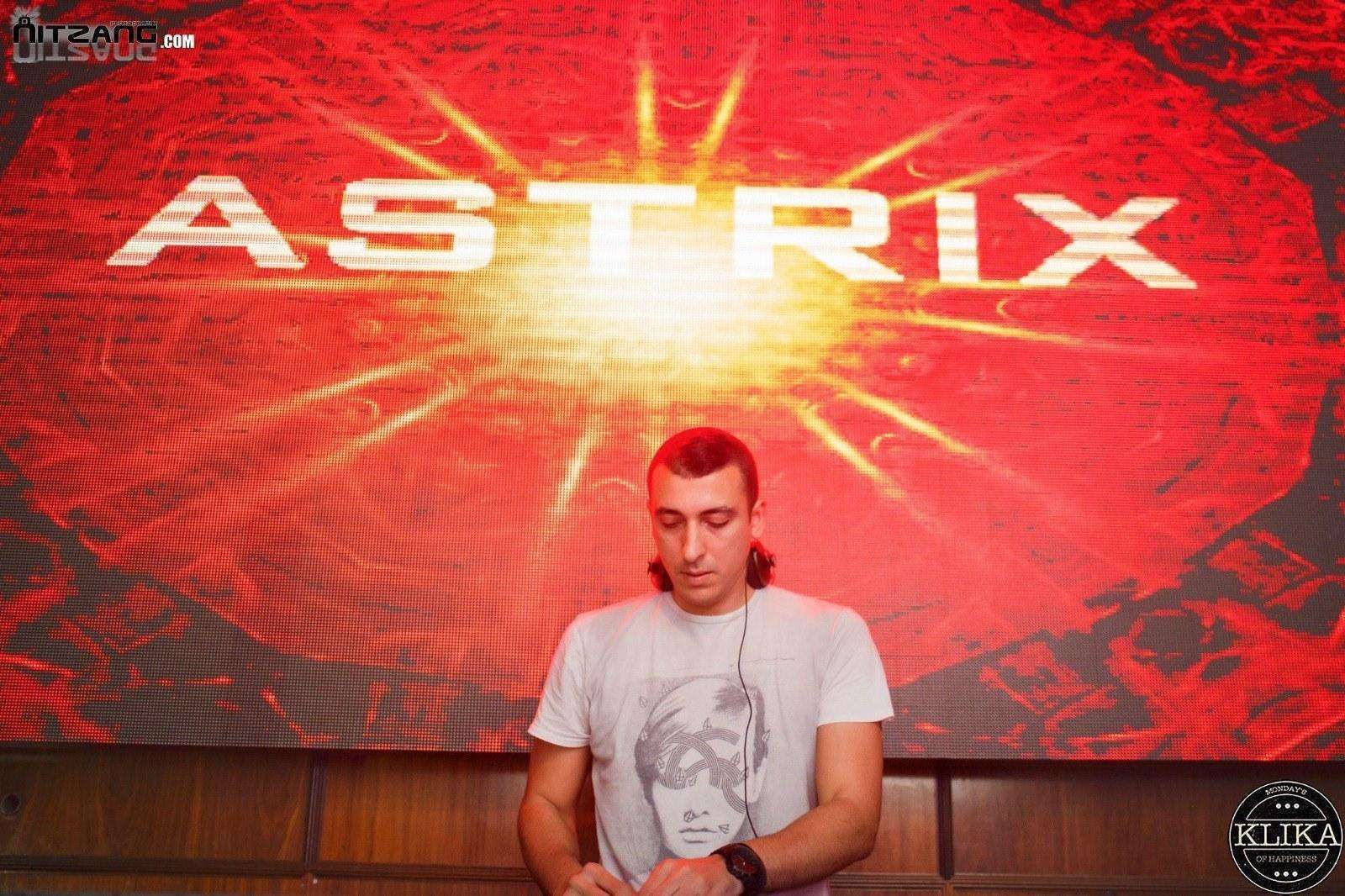 The humble Israeli artist Avi Shmailov founded Astrix in 1997 and has released several groundbreaking albums like 'Eye to Eye' and 'Artcore', that helped shaped the psychedelic scene with his prog-influenced Full On sound. The 37 year old also performs as Alpha Portal alongside fellow Israeli artist, Ace Ventura.
Listen To: Astrix – Deep Jungle Walk
Listen To: Astrix – Poison
---
Goa Gil
Goa Gil (Gilbert Levy) grew up in the middle of the San Francisco music scene of the 60s, and then left San Francisco to journey to India in September 1969. He is known to play very long sets, most infamously performing for several days in Switzerland, in honor of LSD-inventor Albert Hofmann's 100-years birthday.
---
X-Dream
X-Dream's album entitled Radio is regarded as a pinnacle point in the history of psytrance. The pioneering duo from Germany created a new quick and hard, swirling style of psychedelic music meant for outrageous dancing.
Listen To: X-Dream – "Children of the Last Generation"
---
Astral Projection
Israeli duo Astral Projection (Avi Nissim and Lior Perlmutter) helped popularize the Morning Full On style with their catchy melodic sound. Astral Projection have released 9 albums, the last in 2004. They still actively tour the world.
Listen To: Astral Projection – "People Can Fly"
---
Juno Reactor
Juno Reactor is a multi-genre musical performing group kept together by Ben Watkins since the early 1990s. Their debut album entitled Tranmissions included a cross-over of Goa Trance and Techno. Today they are known for their explosive live sets. Juno Reactor have also worked with a number of movie and video game projects including Mortal Kombat, The Matrix, Grand Turismo and more.
Listen To: Juno Reactor – "Samurai"
---
Green Nuns of the Revolution
Green Nuns of the Revolution (GNOTR or Green Runs) was an act started in 1994 made up of three artists – Dick Trevor (Dickster), Matt Coldrick and Neil Cowley. Their track Rock Bitch managed to receive airtime on MTV. Although the Green Nuns no longer release new material, Dick Trevor still plays retro sets.
Listen To: The Green Nuns of the Revolution – "Rock Bitch"
---
Transwave
The French duo Transwave is made up of Dado (Synthetic, Deedrah, GBU) and Christof (Absolum & 3D Vision Records Manager). Although the Goa trance duo went on hiatus, they have since reformed and performing at festivals.
Listen To: Transwave – "Land of Freedom"
---
Growling Mad Scientists (GMS)
Growling Mad Scientists (GMS) is a Dutch psychedelic trance project which has attained significant popularity in the early 1990's. Formed by Shajahan Matkin (Riktam) and Joseph Quinteros (Bansi), the project is now continued by Riktam exclusively since the death of Bansi in June 2018 from blood cancer.
Listen To: GMS – "Rounders"