It's no doubt Headroom has become a dance floor favourite since releasing his debut, Artelligent, on Nano Records in 2008. Now gearing up for a new album release, Adam Metcalfe's unique sound has captivated festivals worldwide.
Howzit Adam! You're originally from Zim but moved to Cape Town in 2002. Is that when you became involved with music?
Well I was already passionate about dance music long before I came down to the Cape and already followed a couple Psy artists and labels, like Flying Rhino Records. However, l was certainly given a more thorough schooling once I moved to Cape Town.
I always see you're busy in the studio, yet your releases are rather sporadic. Is that a fair observation?
Hmmmm, well observed. It's due to a few reasons in my opinion.
Firstly I am a little overkill about my music and spend a lot more time on every detail than I perhaps should. The fact that I spend so long on individual songs often means I end up hating them before they're complete, so I waste a lot of time and music this way.
Secondly finishing the tracks requires lengthy sessions in the studio and the last year was pretty busy on the gig front, which has made focusing and finalizing stuff difficult.
Thirdly is the lack of real deadlines nowadays. Most third party labels used to pay you for individual tracks you made and gave you a deadline to wrap it up by.
This was important for me as I will tweak a song endlessly without a cut off date.
At present however, due to the music piracy and resulting low sales, labels can't afford to pay for the tracks and therefore there are less deadlines.
I know I should just appoint my own deadlines, which I do, but it's not quite as effective obviously.
Can fans expect a follow up to your debut album?
I can't give an exact date but it will be soon. It has to be [laughs].
I have been at odds with what I want it to focus on in [terms of] style. One issue people must realize is that it is extremely tough to sit on an album's worth of music when it takes me so long to write it.
I need to release tracks as often as possible to maintain an international demand for my live act. Without the foreign gigs I would struggle to make a living.
There have been some delays, yes. There have also been some remix's and collaborations that had to finished up.  The album track-list is evolving continuously.
Your production techniques have grown since early on.
Yes, production techniques have changed a bit.
Earlier on, I had to be very creative because I knew less about sound design and mixing techniques.
The problem with learning more, when you have a tendency to tweak forever, is it's easy to waste time trying out all the possible options.
My main focus for my second album is to simplify, write hooks that you can focus on and follow through the song's journey.
Less is more sounds easier but it actually shines more attention on those fewer sounds, which then need to be far better chosen and worked.
Is there added pressure to deliver a quality follow up album?
This is a pressure I feel for sure. One reason is I have changed somewhat in my taste and techniques, so I don't want to disappoint my old fans.
That album was half written before music became my living and as a result, it was far easier to write and fun to make.
However, whatever I write will sound like Headroom and have the same heart and soul put into every beat.
Take me through your typical approach to writing a track.
I will often start off with the groove section, that is, kick, bass and percussion. As Psytrance is heavily focused on groove, this must always be on the money.
Following that, I start playing around with acid sounds and synth stabs, which I sequence in such a way that they form what some call a 'grid'. This is the acid foundation of most of my tracks.
These rhythmic grids need to complement the groove you are working with and can formulate melodies too, depending on the keys of acid and synth lines you implement.
I also try work out what my finale will be, as I will aim to sequence the tune towards this. This is important for flow. It is finished when nothing bothers me anymore.
That means musicality, mix, sequencing, flow and crowd response all have to be bang on.
The dance floor is the final test!
Are there any production trends you hate hearing these days?
Definitely, but I won't be specific about these as it can be insulting to the copycats out there [laughs].
Luckily, signature sound seems to have come naturally to me. I have in my head a specific way that I want things to be delivered to the listener.
My biggest asset in my opinion is sounding original, so I don't take it lightly.
Any favourite software or hardware in the studio?
Mostly software now days. Most used VST synths are U-he DIVA, U-he Zebra2, N.I. Komplete 11, Dune 2, Serum and Spire. I continue to use my Access Virus Snow although its sync issues are infuriating.
Do you take your career more seriously now?
I've been full time since 2006. I like to feel that I have always taken the job role seriously both in the studio and on stage. Never stopped caring deeply about it or taken it for granted.
As I've aged & taken on more life responsibilities, it's meant less time actually partying but the reality for me is that I am at a party every weekend anyhow & therefore need to be professional about how I act.
Social media has definitely led to way more fan interaction and I'm super grateful for all the good vibes people share with me.
Has it become more challenging for artists to stay relevant?
Absolutely. One issue is the constant influx on new music and artists that saturates the listening pool and makes being heard challenging (& expensive due to the monetization of social networking sites). Sadly that also means fresh talent themselves struggle to get noticed and booked.
Social media again has had a mega impact on what it means to be relevant. Writing great tracks isn't enough anymore. You have to reinforce it with constant brand building content creation, released on as many platforms as possible. You have to think 'brand' now, not just musician or DJ. Sadly your worth in many people's eyes is directly linked to the number of likes and follows. Even though most people buy those.
To remain 'relevant' artists often cave to the pressure of following trends but this is where I feel the soul and character of the scene is at risk. There's not enough welcomed variation in psychedelic dance music in my opinion. However, again staying relevant ultimately means getting booked, which puts food on the table.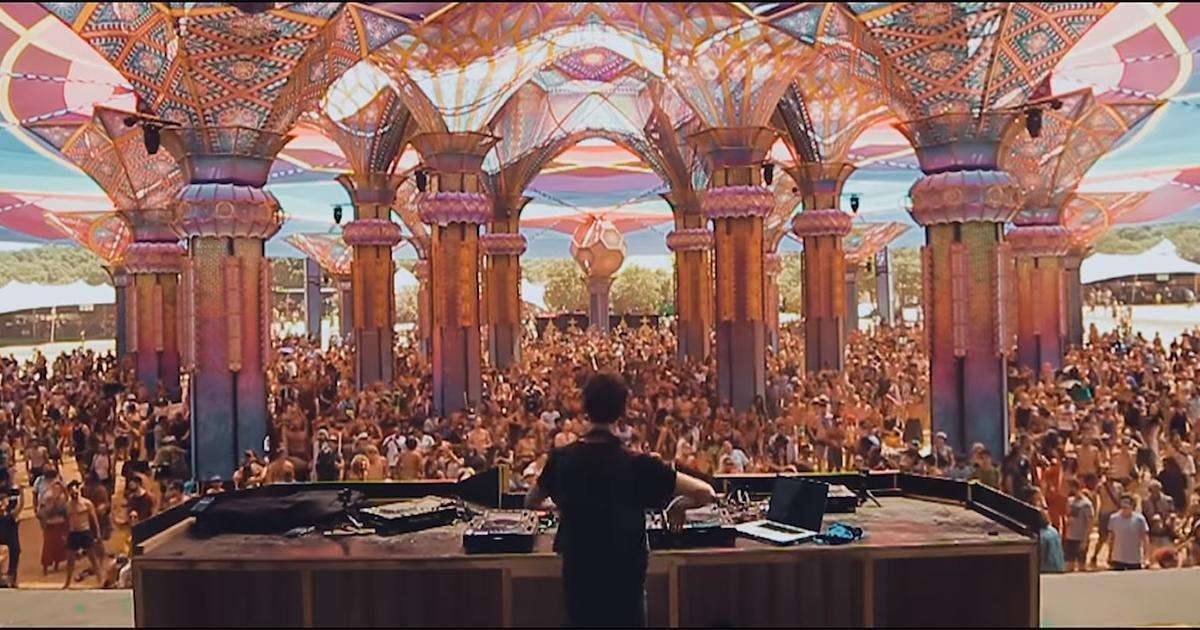 Do you have any other favourite destinations to travel to?
It's always exciting hitting the road, no matter where you're off too. My favourite's are probably Switzerland, Australia, Brazil, Japan & Canada. All these places have such dramatic landscapes, so the drive out to the festivals is always breathtaking.
In terms of the global scene, what is the South Africa doing right, and what can they learn from some of the biggest festivals in the world?
Most of the promoters here have been throwing professional world-class outdoor events for many years and this has always been a strong element to the scene and given us a backbone to grow from.
Attendance has also usually been good at these events, so there's a welcome symbiosis in this regard.
Where I feel we're losing out is on the PLUR side of things. There's far too many shenanigans happening at the events lately and this affects the overall mood and feel. Promoters are doing all they can but ultimately it's up to individuals to call out people they see doing wrong and help set the tone for a more wholesome experience.
The community feel is running thin lately and this is meant to be the strongest part of our scene.
Have there been any other important moments for you this year?
My main focus this year has been getting the new album done.
Are there any surprising downfalls to constant touring?
It can be exhausting when you have a few back-to-back international gigs but lately it's been nicely spaced out.
The main downfall for me was the effect on making music. You need 1 or 2 days just to settle back into the studio and then you often have to leave again.
Another problem was that for a long time it played havoc on my social life but lately the balance has been restored.
Do you have any personal rituals to help long distance travel?
iPad with lots & lots of media content is the main help.
Have you considered moving abroad?
I have toyed with the idea of moving to the UK permanently but never followed through on the plan. I often go to Europe and stay for their summer festival season but it depends on how many bookings I secure prior to going.
I have a UK passport luckily and UK family, so this allows me to do such things, but ultimately I love Cape Town and prefer to live here as much as I can.
The scene here is so rocking lately it's hard to leave.
Have you incorporated a broader sound in your sets these days?
Absolutely, yes. As a DJ of 13 years, I have always felt it is one's duty to play appropriately for the time you are given and also for the dance floor in front of you.
Nothing worse than a selfish DJ playing solely for him or herself.
We've never seen you play a versus set.
I don't really see the point. I have a different taste to most, especially in Cape Town, so it would probably result in poor flow and have little to no journey.
Also the set times recently are quite short and leave little to no time for such sets.
Anything you want to add before finishing things off?
Love, support, nurture and cherish our scene!