We have the privilege of speaking with Kevin Josefsen, better known as Phaxe, one of the biggest names in the Danish electronic music scene.
His releases on Blue Tunes, Iboga Records and Spin Twist has made him a well-known figure in the progressive psytrance scene.
In 2014, he co-founded 432 Records with Morten Granau, Vice, and DJ Joel. Recently, he created Magic Moments Records in 2022.
Let's find out more about his music, creative process, and what he has planned for the future.
Hi Kevin. Tell me about your early years. Did you grow up in Copenhagen?
Actually I didn't grow up in Copenhagen but in the countryside in the northern part of Sealand in a remote town called Kulhuse, close to the second biggest forest in Denmark.
As a young kid I listened to hip-hop music and my creative skills were expressed by doing graffiti wherever me and my crew went.
At age 16 I went to my first trance party and a whole new world of music opened up and the dream of producing this type of music was awakened. You know the rest of the story from there!
There are no musical prodigies in my family and I didn't play any instrument as a kid, I am autodidact and learned everything I know by being a caveman in a computer lab for several years.
Can you take me through the process of creating a typical Phaxe track? Do you have any special studio tools?
A typical Phaxe track can start in many ways. Sometimes with just a kick and a bass, then a drum loop, then the next sound and so on and so on. But often the best tracks start with a cool idea or a nice chord progression and this is actually the hardest part and can it take very long time.
To come up with something that says a lot with only a few sound or a melody that you hear one time and then have it in your head for the rest of the day.
These days I don't you need any special tools or programs to make a modern electronic track. Most of the programs or DAW's such as, Cubase, Logic, Ableton, Studio1 or Bitwig have more or less all you need like, EQ, compressor, delay, reverb and the most normal tools to shape and and form your sounds. Sure there are some 3rd party plugins/synths that sounds better or has a more characteristic sound than others. And there are tons of them out there.
The software synths I like to use the most these days are Diva, Massive, Serum, Spire and Dune but over the last years I turned more and more to outboard analog gear. Mostly because they sound bigger and more fat, and they have real buttons and knobs to turn and tweak.
For me that makes the workflow in sound design more exiting then to sit with a mousse and click 1000 times before getting to the result you want.
For hardware synths my collection so far includes: Moog Sub37, Virus TI and a redesign of the old Roland SH-101 called SH-01A which is a very small synth with very small knobs which can be annoying, but the sound from it is beautiful for arp's and other kind of sounds.
The only problem for analog or digital hardware synths is that they cost 5 times more than software synths so it is very expensive to collect gear like that.
Are vocals an important part of a track or can meaning be conveyed without it?
Vocals or word with some kind of a meaning or message in a track can be cool "if it fits to the vibe". But a track can also tell everything with only the harmony of the melody or the atmospheric sounds. Sometimes I have a vocal in a track but decide to take it out later in the process, because it takes the listener in a wrong direction to the rest of the track.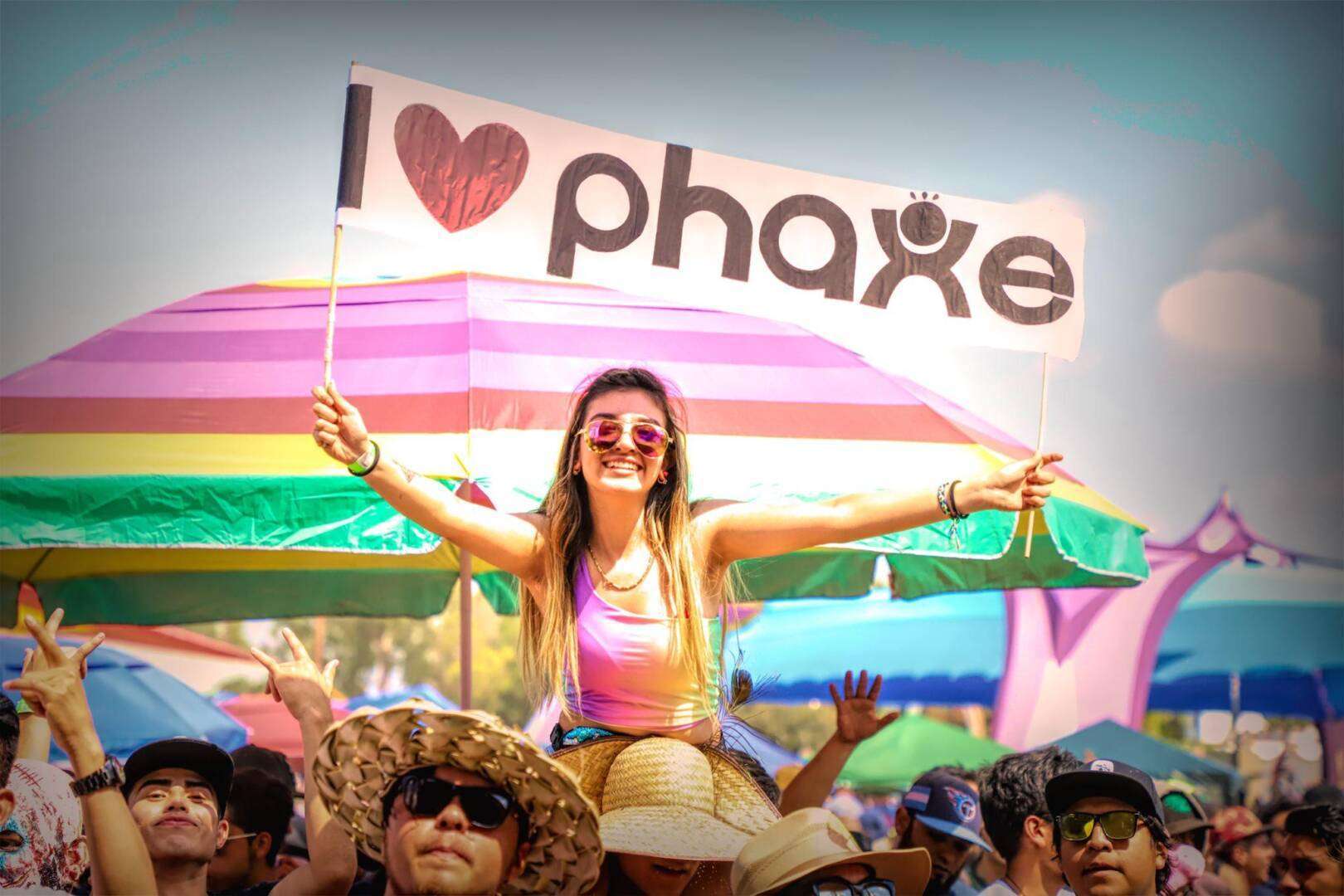 Do you prefer being on the road or the studio?
Definitely the studio! Of course I also like to travel and meet my friends and fans around the world and have a laugh and a talk. But the studio is my home and where all the music comes from.
Has the progressive psytrance scene become too mainstream?
Often when people mention the word mainstream they attach a negative meaning to it. In reality it just means more people are getting a chance to enjoy something.
Progressive psytrance is becoming more mainstream as we see it also represented in EDM now, and I think it's cool that more people get the chance to listen to and enjoy the Psy/Progressive trance feeling just like I enjoyed it for so many years.
Personally I'm not so much into the typical modern psytrance sound but that doesn't mean that it is bad and I think the guys that are rocking the EDM scene are doing a great job and are very skilled producers.
In some cases the side effect when something becomes popular or mainstream is that many go in that specific direction which can over time make it lose the creative/original value when every one is doing the same sound even though the things they make is awesome.
With current technology trends people are always looking for new music. Do you think this has also caused a shift in how artists make and release music?
People have always wanted the new music. Back in the day going to my local underground record store, in the search for new releases on CD/LP, I remember the excitement when you finally stumbled upon that track that you heard on the floor last weekend.
Today online shops and digital formats has increased the availability and accessibility of music, and it is now stronger to release single tracks EP's to be visible on the charts all the time then to make a album every second year. This is probably one of the main reasons why we don't see as many album releases anymore.
There will probably always be a small crowd of collectors that appreciate a physical CD/LP in their hands, but most people just want the easy access through streaming services and the digital format.
What are your thoughts on South African festivals?
Every time I play at South African festivals, the energy from the crowd and the vibes have been really incredible. The food is amazing and the nature is beautiful. I hope to be in Cape Town again soon!
Thanks for the interview. Anything to add before we finish off?
Thanks a lot guys – I am really looking forward to have a dance with all of you.