It was 50 years ago on a dairy farm in Bethel, New York. Four organizers in their twenties sought out to put on a festival for 50 000 people. After several venue changes, Woodstock Music and Art Fair officially opened its doors on August 15, 1969.
Billed as 3 days of peace and music, the organizers' intention was for profit, to build a recording studio near the town of Woodstock. However, it eventually landed them in a mountain of debt, although the festival cemented them in the history books forever.
Take a look to learn more about what really went down at Woodstock back in the day.
The festival went through several venue changes
Woodstock Music and Art Fair went through several venue changes, although it was never intended to take place in the town of Woodstock, New York. The initial proposed site was in Wallkill, New York. Pressure from locals forced the festival to find a new home just a month and a half before. A dairy farmer in Bethel, New York agreed to host the festival on 600 acres of land, although the change set them back.
More than 8 times the amount of people showed up
Woodstock organizers assured local authorities no more than 50 000 tickets would be sold, but the total amount of reported attendees is between 400 000 and 500 000 people.
That's about the population of cities like Cape Town (South Africa) and Miami (United States), a bit bigger than Tomorrowland (Belgium) but smaller than the likes of Coachella (United States).
It was reported that another 500 000 people were turned away, which would have made the total amount of Woodstock Festival attendees topple 1 million.
Most attendees never paid to get in
Three days before Woodstock Festival was set to open, 50 000 people camped out, and with insufficient fencing, gates, and ticket booths, the entrance was overrun and no one had to pay for a ticket. The initial ticket price was set at $18 for the weekend (about $123 in 2019 with inflation).
The traffic was insane
Roads were gridlocked to the festival, preventing even the original opening performers to arrive on time. Many bands scheduled to perform couldn't even leave the airport.
Richie Havens, the opening act, ended up running out of songs and created the hit 'Freedom' on the spot.
Local radio stations instructed listeners to not attend the gathering.
The organizers had to hunt for a loan
Amongst the chaos, festival organizers were intimidated by performers to cough up their money ahead of performing on-stage. John Roberts, one of four organizers, secured a loan from a local bank, putting his trust fund up as collateral, and putting them in millions of dollars worth of debt.
There was no food after the first day
With the unexpected crowd, organizers failed to secure enough food suppliers for the festival. The food stall had little experience at an event of this size and was overwhelmed by attendees.
After frustrating attendees when increasing the price of burgers from 25c to $1 (almost $7 in 2019), they ended up burning the food stall down. Granola ended up becoming the staple food at the festival.
The U.S. Army dropped off snacks via helicopter
When locals heard attendees were literally going hungry, they arranged for the Army to airdrop over 10 000 sandwiches, water, fruit, canned goods, medical supplies and more.
Due to the refreshments, it encouraged the festival to continue for an additional day.
Pretty much everyone smoked a joint and took LSD
Security was very limited at Woodstock Festival, allowing people to express their beliefs that substances are mind expansion tools. It was reported that literally almost 100 percent of attendees smoked a joint. LSD was also very popular, which was gaining momentum at the time.
Other substances included heroin, mushrooms, mescaline, amphetamines, cocaine, and opium.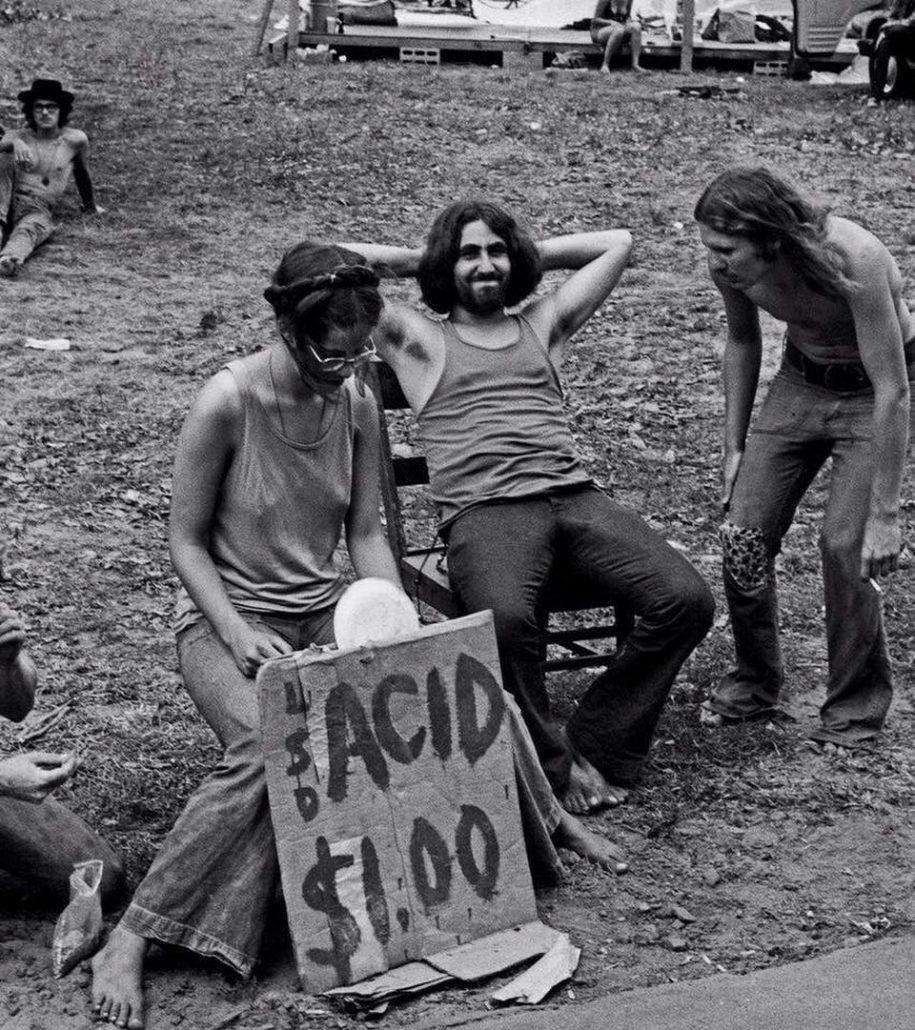 2 people died and thousands injured
1 girl was run over by a tractor in her sleeping bag, and another died from a drug overdose. While these are shocking incidents, that's a 0.0005% fatality rate – pretty low for a disorganized event.
There were also another 5000 cases involving drug overdoses, food poisoning, sore feet, and other minor injuries.
Most people missed the iconic Hendrix moment
The festival was closed by legend Jimi Hendrix, supporting a blue-beaded white leather jacket and red head scarf. His psychedelic spin on the U.S. national anthem is one of the most iconic moments of the '60s.
However, due to his contract stating that he must close the festival, and with the additional day added, most people were pretty much burnt out by then and missed it (around 10AM on Monday morning). Hendrix was also the highest paid performer.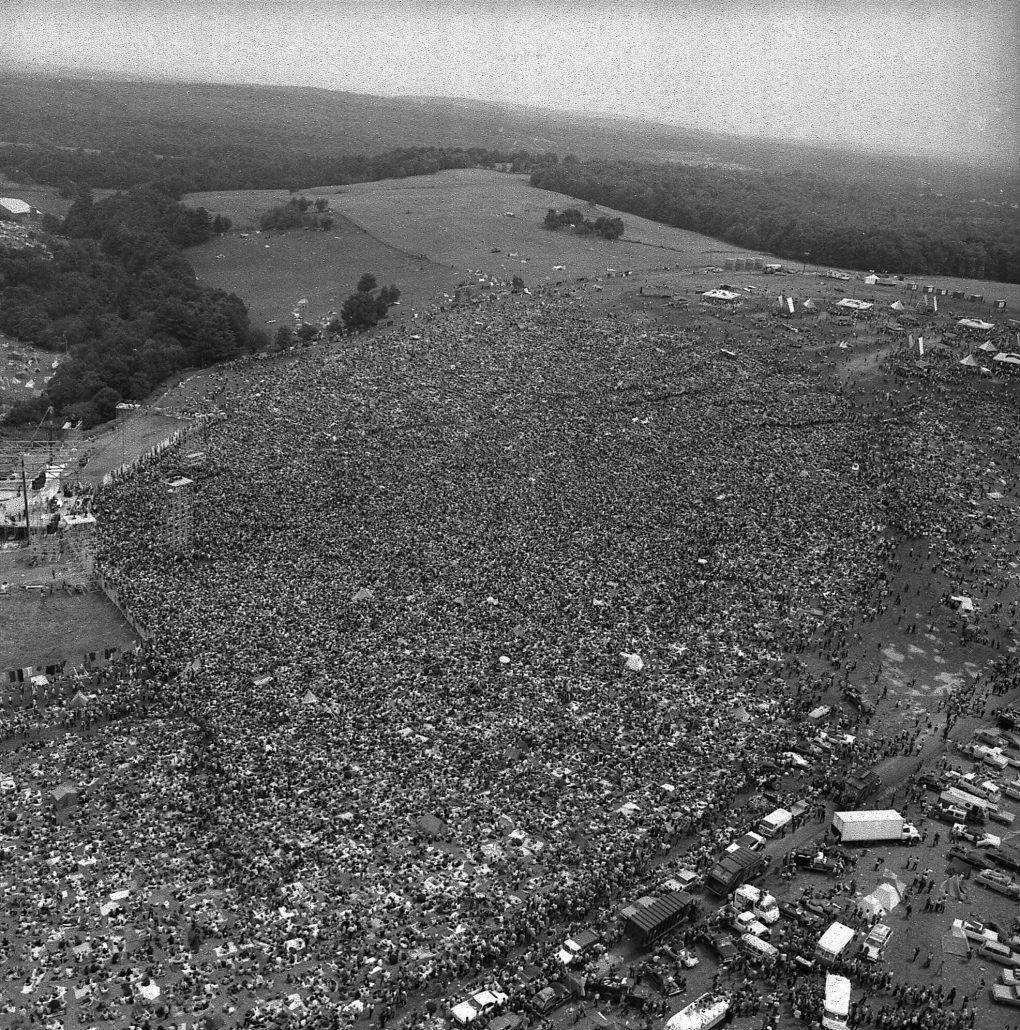 Celebrating the 50th anniversary of Woodstock Festival in 2019
It was recently announced the festival would return 16 August to 18 August 2019 at the original location. The event is a collaboration between Live Nation Concerts, INVNT and Bethal Woods Music and Culture Festival (a non-profit that owns the location).
However, Michael Lang, one of the co-creators of the original Woodstock Festival in 1969, will also host the 50th anniversary at a different location.
Don't expect the same hippie ideals of the '60s, as those moments in history are largely frozen in time. Previous editions in 1979, 1989, 1994, and a disastrous 1999 festival, which was shut down, have not impressed.
Woodstock 1969 FAQ
How many people died at Woodstock 1969?
2 people out of 500 000 in attendance (0.0004%). 1 from an overdose, and 1 from being run over by a tractor.
Who performed at Woodstock 1969?
Some of the most popular acts include Jimi Hendrix, Blood Sweat And Tears, Janis Joplin, Grateful Dead, Joe Cocker, and Crosby, Stills, Nash and Young
Who was the highest paid act at Woodstock 1969?
Jimmi Hendrix received $18,000 in 1969, which has the equivalent in purchasing power to about $125,000 in 2020.
Where did Woodstock 1969 take place?
On a dairy farm in Bethel, New York
Related posts