The European music festival scene has exploded, and many countries including Portugal, Hungary, Germany, Croatia, Netherlands, Switzerland and even smaller countries like Lithuania and Greece are hotspots for psychedelic music.
Summer season in Europe generally begins around end of May or start of June and ends around September.
Psychedelic Experience Festival in Germany
Where: Germany
When: 28 May – 31 May 2020
Psychedelic Experience Festival takes place in Northern Germany, in a town called Lübz. You'll experience delicious German cuisine and cool psychedelic side-activities will be present at this spectacular event with a main stage hosting a variety of psychedelic music.
---
Burning Mountain Festival in Switzerland
Where: Switzerland
When: 25 Jun – 28 Jun 2020
The unique location lies in the Engadin Valley of the Swiss Alps, one of the highest inhabited valleys of Europe, home to 1000 people. Following the end of the ice age, an 80 kilometre long valley opened up in the modern swiss canton of Graubünden, at a height of 1,800 metres above sea level. It's a perfect location for a psytrance festival!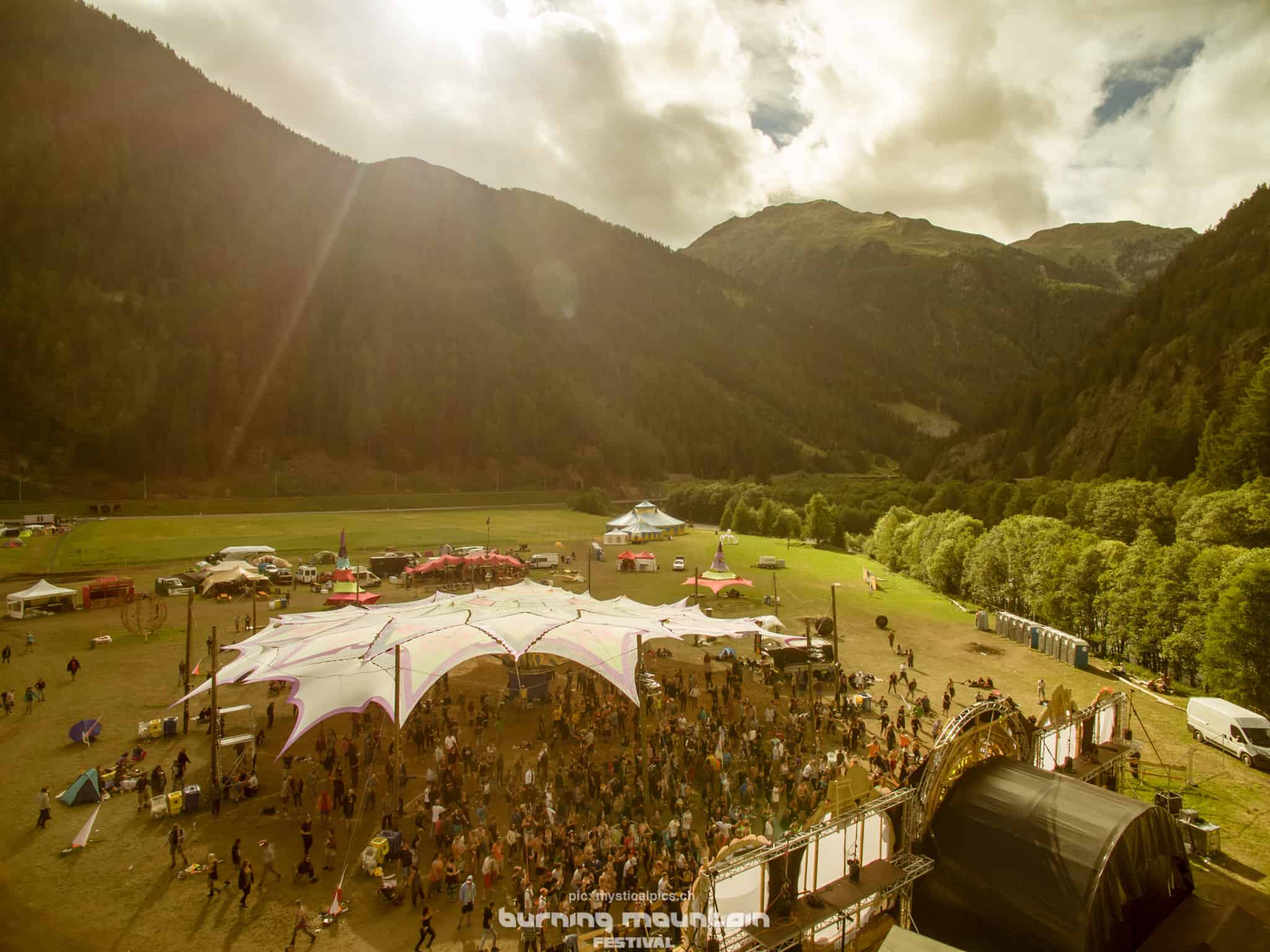 ---
Shankra Festival in Switzerland
Where: Switzerland
When: 08 Jul – 12 Jul 2020
At Shankra Festival you'll get to dance, laugh and be blessed between the gigantic mountains in Lostallo (Graubunden). This Swiss psytrance festival has a valley which invites you to deepen your level of consciousness by offering you the ideal wonderful space to fully express yourself.
---
VooV Experience in Germany
Where: Germany
When: 17 Jul – 20 Jul 2020
VooV is one of the oldest and biggest of the German parties dating back to 1992, with attendance numbers ranging from 10 to 20 thousand. After a slight break from the scene, the annual festival returned in 2014 and has continued to grow ever since.
---
Antaris Project in Germany
Where: Germany
When: 03 Jul – 06 Jul 2020
Celebrating 24 editions, Antaris Projekt (Against War! For Friendship, Peace and Freedom) is one of the earlier psytrance festivals in the [German] season and is known to be a welcoming environment for the whole family and foreign visitors. Did you know, Germany is Europe's second largest beer drinking country!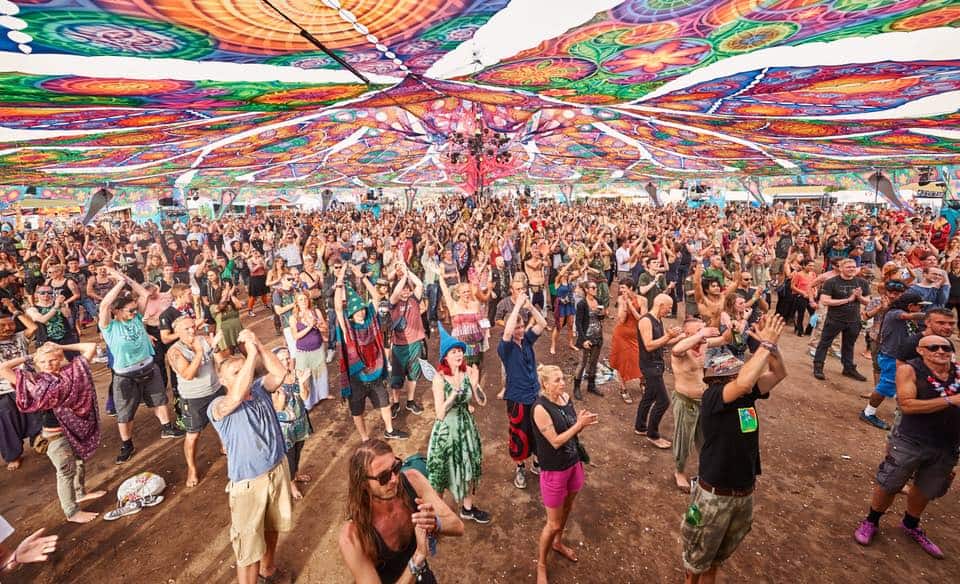 ---
One Love Festival in Switzerland
Where: Switzerland
When: July 2020
The fourth edition of One Love Festival entitled 'Roots of Love' which will take place in Bergün Filisur this Summer. This year the psytrance festival will return to the mysterious Bella Luna-site inbetween forests and next to the river Albula.
---
FLOW Festival in Austria
Where: Austria
When: 09 Jul – 12 Jul 2020
This spectacular Austrian psytrance festival takes place in Tritolstraße, Eggendorf at the same venue since 2010. The summer weather, with its bright sun, will illuminate the artwork surrounding the entire festival area.
---
S.U.N Festival in Hungary
Where: Hungary
When: 06 Jul – 14 Jul 2020
The first edition of the young S.U.N (Solar United Natives) Festival took place in 2013 after a number of the Ozora team decided to split up. The festival features more than 150 artists, unique visuals and decor, lectures, workshops and kid's corner.
---
Lost Theory Festival in Spain
Where: Spain
When: July 2020
Lost Theory Festival spent many years in Croatia but moved to Spain in 2015. The festival now takes place in the beautiful mountain region of Las Hurdes / Las Batuecas. They've got all the amnesties to make this week long experience comfortable with banging psychedelic music across several stages in an intimate crowd.
---
ZNA Gathering in Portugal
Where: Portugal
When: TBC
ZNA Gathering is a popular festival in Portugal taking place on Montargirl Lake. The concept is to bring feelings and sounds from the recent past back to life in a very friendly atmosphere through a special outdoor gathering. A moment where energy and communication flow in a retro-futuristic way. A unique location, under the shade of trees, in the middle of nature, built with love by dancers for dancers.
---
Boom Festival in Portugal
Where: Idanha-a-Nova, Portugal
When: 28 July 2020 – 04 August 2020
Read: Boom Festival 2014 Review
Check Out: Boom Festival 2018 Photo Gallery
Boom Festival is considered the 'holy grail' of psychedelic trance parties.
Since 1997, the biennial festival takes place in Portugal, featuring musical performances across five stages, lectures, films, workshops and several visual art exhibitions.
The main Dance Temple on its own supports a crowd of 15 000 people, with the whole psychedelic lovers from across the globe. Boom Festival 2020 is bound to be an experience, make sure you've saved up when tickets go on sale because this festival sells out in a matter of hours!
Idanha-a-Nova lake is a stunning location for this hot Portuguese summer festival. Aside from the best in dance and trance music, there will be chillout gardens and art installations to enjoy.
Ozora Festival in Hungary
Where: Hungary
When: 20 Jul – 26 Jul 2020
Check Out: Ozora Festival 2018 Photo Gallery
Ozora Festival takes its name from the village of Ozora in Tolna County, Hungary. This small village, with a population of roughly 2000 people, has hosted tens of thousands of international psychedelic music lovers for more than a decade. The Hungarian festival continues to grow in popularity and is no doubt on any psychedelic travelers music festival bucket list.
---
Momento Demento (MoDem) Festival in Croatia
Where: Croatia
When: 03 Aug – 09 Aug 2020
Momento Demento or Mo:dem Festival takes place near the town of Slunj. The festival is a week long dedicated to ecology, with the venue featuring much of Croatia's natural eye-candy including 18th century windmills and waterfalls. This year's edition is sold out proving its popularity.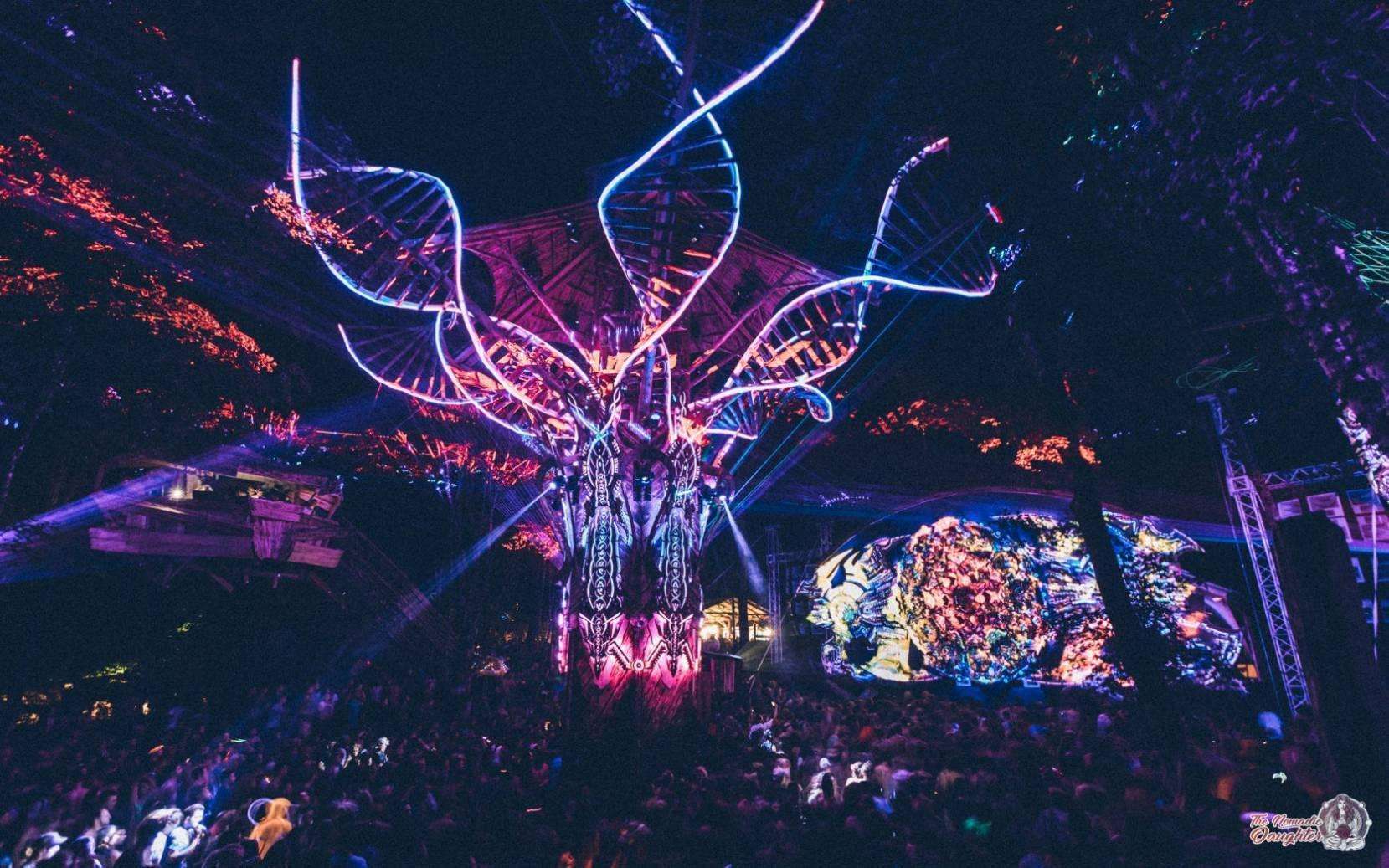 ---
Psy-Fi Festival in Netherlands
Where: Netherlands
When: 19 Aug – 23 Aug 2020
A unique playground of several beaches and islands that host numerous stages and two different camping sites (in the forest or by the lakeside), it's hard to give this one a miss if you're in Europe.
The Dutch psytrance festival celebrates its sixth anniversary entitled A Shamanic Experience. The festival also features an Artistry Plaza, where artists display their art and a Sacred Island area for lectures, workshops and chilled-out activities.
Plus, the thought of hitting some Amsterdam coffee shops afterwards tickles our fancy!
---
Hadra Trance Festival in France
Where: France
When: 27 Aug – 30 Aug 2020
Hadra was started in 2001 by a small group of electronic music lovers. In 2018 Hadra, Trance Festival will kick off once again with its 11th edition. The French festivals draws a crowd from throughout Europe and attendance numbers top over 10 000 people.
---
Indian Spirit Festival in Germany
Where: Germany
When: 27 Aug – 31 Aug 2020
Indian Spirit Festival started out as a small psychedelic party in 2007 and has grown strong in recent years. Indian Spirit is held at the start of September, much later than the other German psytrance festivals listed.
---
Looking for more festivals? Take a look at our international psytrance festival calendar which includes over 150 festivals!
Related posts