If you want to find the best psytrance festivals in the world, you have come to the right place! Our list below is always up-to-date and each festival below has a special touch. Ready for the top 33 best festivals list?
Due to the coronavirus, a number of music festivals have been rescheduled to either later in 2020 or as far as 2021, so we've updated the list to reflect new dates. Which one will you add to your bucketlist?
Don't forget to read our Ultimate Festival Checklist before heading to any of these festivals (know what to pack!), or our Music Festival Tips 101 guide if you've never attended a festival (or few) before!
If the list of festivals below isn't comprehensive enough, please take a look at our Psytrance Festival Calendar which includes an international list of all upcoming festivals in 2021 / 2022!
Universo Paralello (UP15) Festival 2019/2020
Where: Brazil
When: 27 Dec – 03 Jan 2020
Music: Psytrance, Progressive, Techno, Electronic, Chill Out
The popular exotic festival has been a part of the Brazilian electronic since for 20 years, growing with every edition. After initially being held in the region of Chapada dos Veadeiros, the festival faced a ton of bad weather and moved to Praia da Pratigi, a paradise location in Bahia, northeastern Brazil.
Universo Paralello boasts six stages with more than 20 000 attendees and 1000 artists during the eight day period. Besides the music, there's also fire shows, messages, planting workshops, reiki, cinema and a beautiful beach to explore.
The weather is hot and humid, as you can expect on a beach at the height of the Brazilian summer.
SEE THE ULTIMATE FESTIVAL CHECKLIST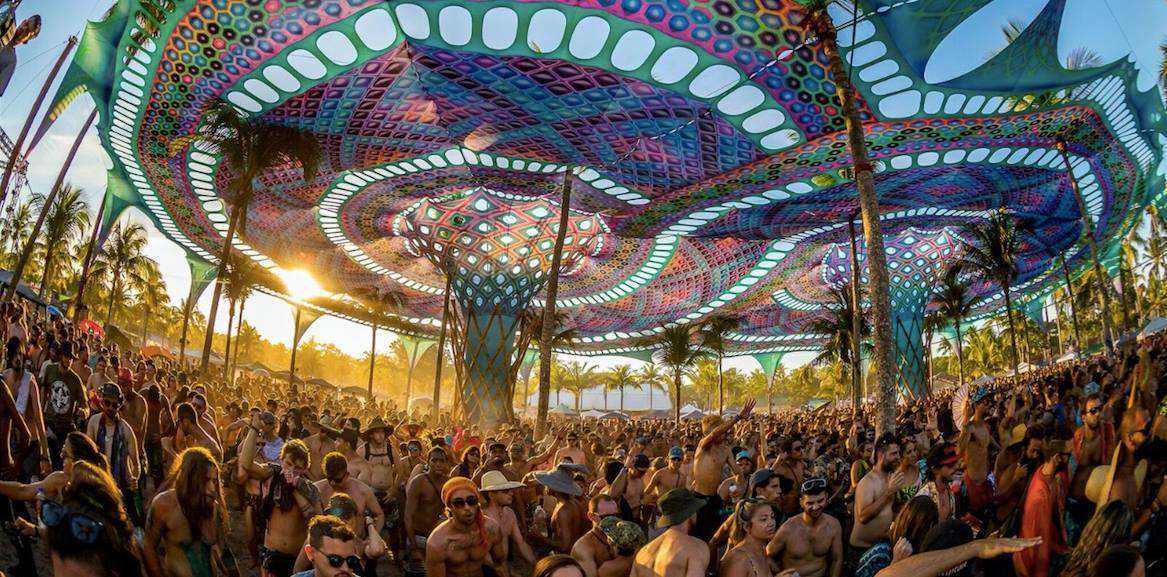 ---
Rainbow Serpent Festival 2020
Where: Victoria, Australia
When: 24 Jan – 27 Jan 2020 (cancelled due to bush-fire)
Music: Psytrance, Progressive, Drum & Bass, Techno
Rainbow Serpent has been active since 1997 but unfortunately fell to bad-luck in 2020, a bushfire on-site, which required tickets to be halted and eventually cancelled.
Rainbow Serpent will hopefully return, as its been a staple on Australia's bush doof calendar for two decades. The 4-night, 5-day festival attracts a large crowd from around the world, who are spread across five different stages.
---
Origin Festival 2020
Where: Cape Town, South Africa
When: 31 Jan – 02 Feb 2020
Music: Psytrance, Progressive, Techno, House, Chill Out
Origin Festival is the largest psytrance festival in South Africa (and Africa for that matter), put together by the Nano Records team, which means you can always expect some international headliners from the cutting edge label.
Origin Festival boasts two dance floors, with the primary focusing on psychedelic and progressive music, whilst the latter forest stage focuses on techno, house and ambient music. There's always a ton of visionary arts and popups prominent around the festival grounds, which makes the beautiful Helderstroom region even more beautiful.
Read our interview with Origin Festival founder – Regan, for more insight on the festival's beginnings.
---
Hill Top Festival 2020
Where: Goa, India
When: 07 Feb – 09 Feb 2020
Hill Top has become a legend of its own taking place in the popular hippie location of Goa, India. Now almost after a decade, the festival is thriving with travelers from around the world. Even after local pressure from authorities, Hill Top Festival is worth checking out (as well as their sister event, Chill Top Festival).
---
Festival Ometeotl 2020
Where: Mexico
When: 03 Apr – 05 Apr 2020
The word Ometeotl refers to the Aztec God or higher power. Ancient practices and ceremonies are integrated into this festival, which makes it really unique. The Mexican festival will celebrate its 10th anniversary in 2020.
The festival grounds are tranquil, with a small lake that separates the two stages from the camping area. The market, visionary art gallery and food court are also all nearby.
---
Vortex Parallel Universe 2020
Where: South Africa
When: 10 Apr – 13 Apr 2020 (cancelled due to coronavirus)
More commonly known as Easter Vortex, this 3-day experience takes place over Easter weekend and is hosted by the Vortex Parallel Universe crew.
---
Respect Festival 2020 – Solar Edition
Where: Brazil
When: 20 Jun – 21 Jun 2020
Respect Festival emerged 12 years ago, hosting almost 20 events during this time to raise awareness of nature, mutual respect and bringing together everyone for an event of music, visuals, performances and scenic arts.
SEE THE BEST LAPTOPS FOR MUSIC PRODUCTION
---
Noisily Festival of Music & Arts 2020
Where: United Kingdom
When: 09 Jul – 12 Jul 2020 (cancelled due to coronavirus)
Set deep in the rolling hills of Leicestershire at the heart of rural England, Noisily has quickly risen to the tops and become a popular festival psytrance fans across the UK. Last year the festival sold out quickly, so we urge you to grab tickets if you are interested.
---
VooV Experience 2020
Where: Germany
When: 17 Jul – 20 Jul 2020 (cancelled due to coronavirus)
The VooV team have been throwing parties in Germany for decades and are one of the oldest promoters in the country. Their earlier festivals gathered upwards of 20 000 attendees. After a slight hiatus, VooV returned in 2014 and has been growing ever since. The German festival currently takes place in Putlitz, between Hamburg and Berlin.
SEE THE BEST COMPUTER FOR MUSIC PRODUCTION
---
Hadra Trance Festival 2020
Where: France
When: 27 Aug – 30 Aug 2020 (cancelled due to coronavirus)
Hadra was started in 2001 by a small group of electronic music lovers. After a few hiccups with authorities, Hadra Trance Festival will return to close this summer season for the fourth time at the Plan d'eau de Vieure in the Allier. The French festival draws a crowd from throughout Europe and attendance numbers top over 10 000 people.
---
FLOW Experience 2020
Where: Austria
When: 11 Sept – 12 Sept 2020
Despite having to reschedule to the coronavirus pandemic, FLOW Experience will return to their home in Tritolstraße, Austria for yet another edition of the festival. The intimate Austrian gathering features two dance floors focused on psychedelic and progressive music.
---
Mundo de Oz 11th Anniversary 2020
Where: Brazil
When: 30 Oct – 12 Nov 2020
Mundo de Oz is yet another popular Brazilian festival in Aldeia Outro Mundo, Lagoinha. Now heading towards its 11th edition, the festival has been growing in numbers. Due to the coronavirus, Mundo de Oz was rescheduled to the end of October.
---
Mushroom Valley Festival 2020
Where: Australia
When: 02 Oct – 04 Oct 2020 (cancelled due to coronavirus)
Over the past six years, Australian Mushroom Valley has evolved into something more than a music festival. It has become a community of bush doofers. Situated in a magical landscape between the Whitsundays and Mackay in Central Queensland, the sub-tropical setting is the perfect complement to the eclectic electronic music the festival has to offer.
---
Organik Gaian Dream 2020
Where: Cape Town, South Africa
When: TBC 2020
Music: Psytrance, Progressive, Zenonesque, Chill Out
Coming from humble beginnings, Organik has quietly grown into one of Cape Town's most respected festivals. Their annual events, Gain Dream and Love Project, provide two opportunities to connect with the outdoors.
---
Mandallah Festival
Where: Brazil
When: October 2020
Music: Psytrance, Progressive
The South American day party has been taking place for over a decade, more recently in Andradas. The festival has grown over the years and will celebrate its 15th edition in 2020. Although some might argue the festival has become too commercial, it is one of the biggest festivals in Brazil today.
---
Vortex Open Source 2020
Where: Cape Town, South Africa
When: 10 Dec – 14 Dec 2020
Music: Psytrance, Progressive, Chill Out
The Vortex Trance Adventures crew have been a staple in the South African psytrance scene for more than two decades. Their annual summer festival – Open Source, will return in December once again, but this time departing from their usual beloved venue – the Circle of Dreams. Just a short 10 minutes down the road, Stormsvlei Riverside Cottages will become the new home, for a full 4-night, 5-day festival experience.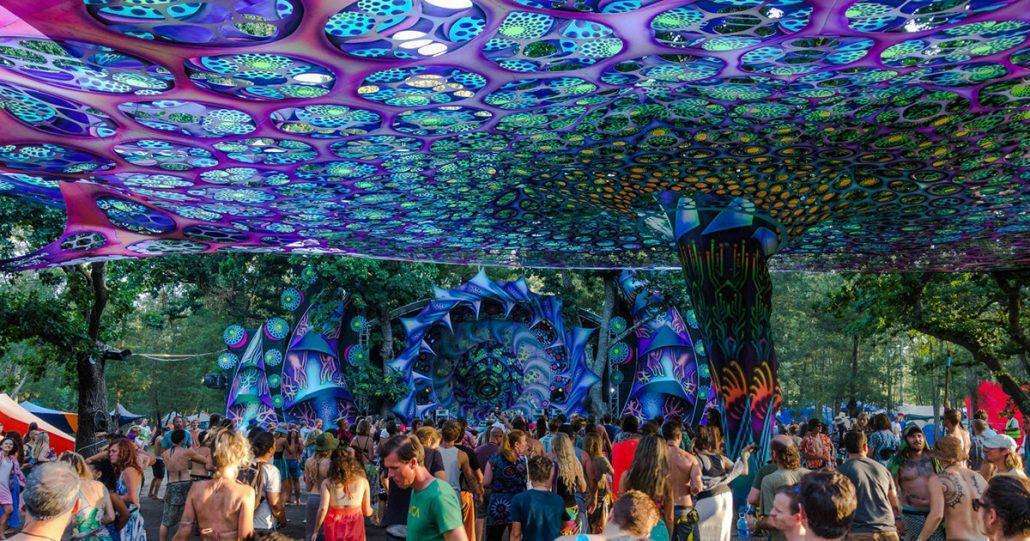 ---
The Experience Festival NYE 2020-2021
Where: Thailand
When: December 2020 TBC
Music: Psytrance, Progressive, Chillout
Artists Performing: Egorythmia, Filterheads, Ghost Rider, K.i.M, Spectra Sonics, Tron, Dala, Pollyfonika
If you're not sure what to do for New Years Eve, The Experience Festival takes place on the small island of Koh Tao, one of Thailand's most popular islands. This year, the festival will return for its 12th edition to kickoff 2020.
This region has tropical weather, so prepare for rain when you least expect it. Being a tourist island, there are a ton of other activities to do including relaxing on the beautiful beaches, snorkeling, rock climbing, restaurants and more.
---
Earth Frequency Festival 2021
Where: Queensland, Australia
When: 12 Feb – 15 Feb 2021
Frequency Festival is a music, arts, lifestyle and environmental festival based in South-East Queensland, Australia, with a strong focus on arts, education, healing and community spirit.
From it's origins as a small landcare party in 2005, Earth Frequency has now become one of Australia's foremost transformational gatherings. At Earth Frequency, you can always expect an amazing mixture of live and electronic music, performance, visionary art, workshops and lectures, a family and kids space, a fantastic food and markets area, and of course a positive community vibe.
The beautiful outdoor venue features top-notch facilities, comfortable campgrounds, and it is conveniently located under an hour from Brisbane and just 20 minutes from Ipswich.
---
Psychedelic Experience Festival 2021
Where: Germany
When: 27 May – 30 May 2021
Psychedelic Experience Festival takes place in Northern Germany, in a town called Lübz. You'll experience delicious German cuisine and cool psychedelic side-activities will be present at this spectacular event with a main stage hosting a variety of psychedelic music.
---
Antaris Project 2021
Where: Germany
When: 25 June – 28 June 2021
Celebrating their 25th anniversary, Antaris Projekt (Against War! For Friendship, Peace and Freedom) is one of the earlier psytrance festivals in the [German] season and is known to be a welcoming environment for the whole family and foreign visitors. Did you know, Germany is Europe's second largest beer drinking country!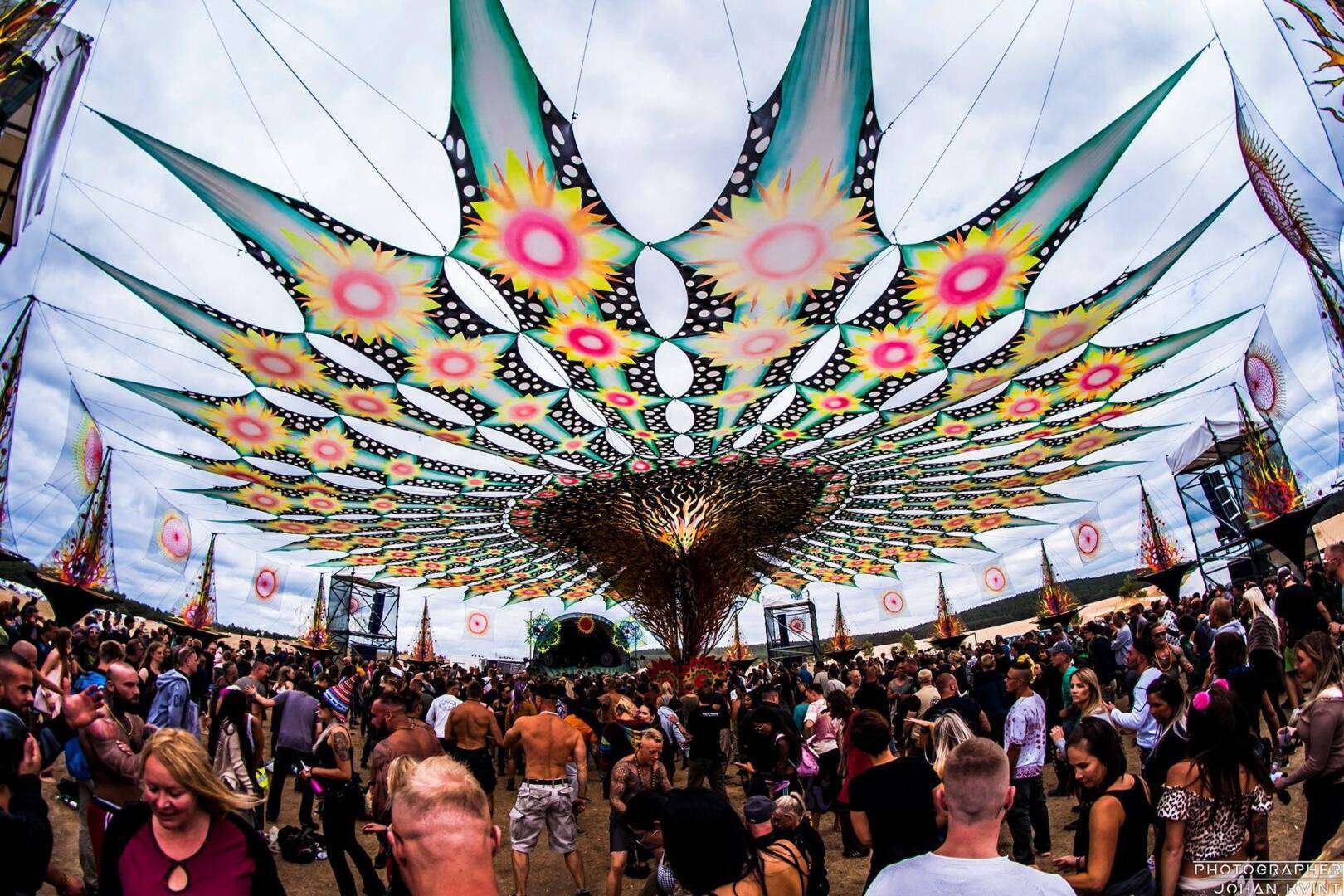 ---
Burning Mountain Festival 2021
Where: Switzerland
When: 24 June – 27 June 2021
The unique location lies in the Engadin Valley of the Swiss Alps, one of the highest inhabited valleys of Europe, home to 1000 people. Following the end of the ice age, an 80-kilometre long valley opened up in the modern Swiss canton of Graubünden, at a height of 1,800 metres above sea level. It's a perfect location for a psytrance festival!
---
Shankra Festival 2021
Where: Switzerland
When: 07 July – 11 July 2021
At Shankra Festival you'll get to dance, laugh and be blessed between the gigantic mountains in Lostallo (Graubunden). This Swiss psytrance festival has a valley which invites you to deepen your level of consciousness by offering you the ideal wonderful space to fully express yourself.
---
S.U.N Festival 2021
Where: Hungary
When: 19 July – 25 July 2021
The S.U.N (Solar United Natives) Festival includes members from the original Ozora Festival team and has been hosting festivals since 2013. The Hungarian festival did not take place in 2020 due to the coronavirus pandemic, but will return in July 2021.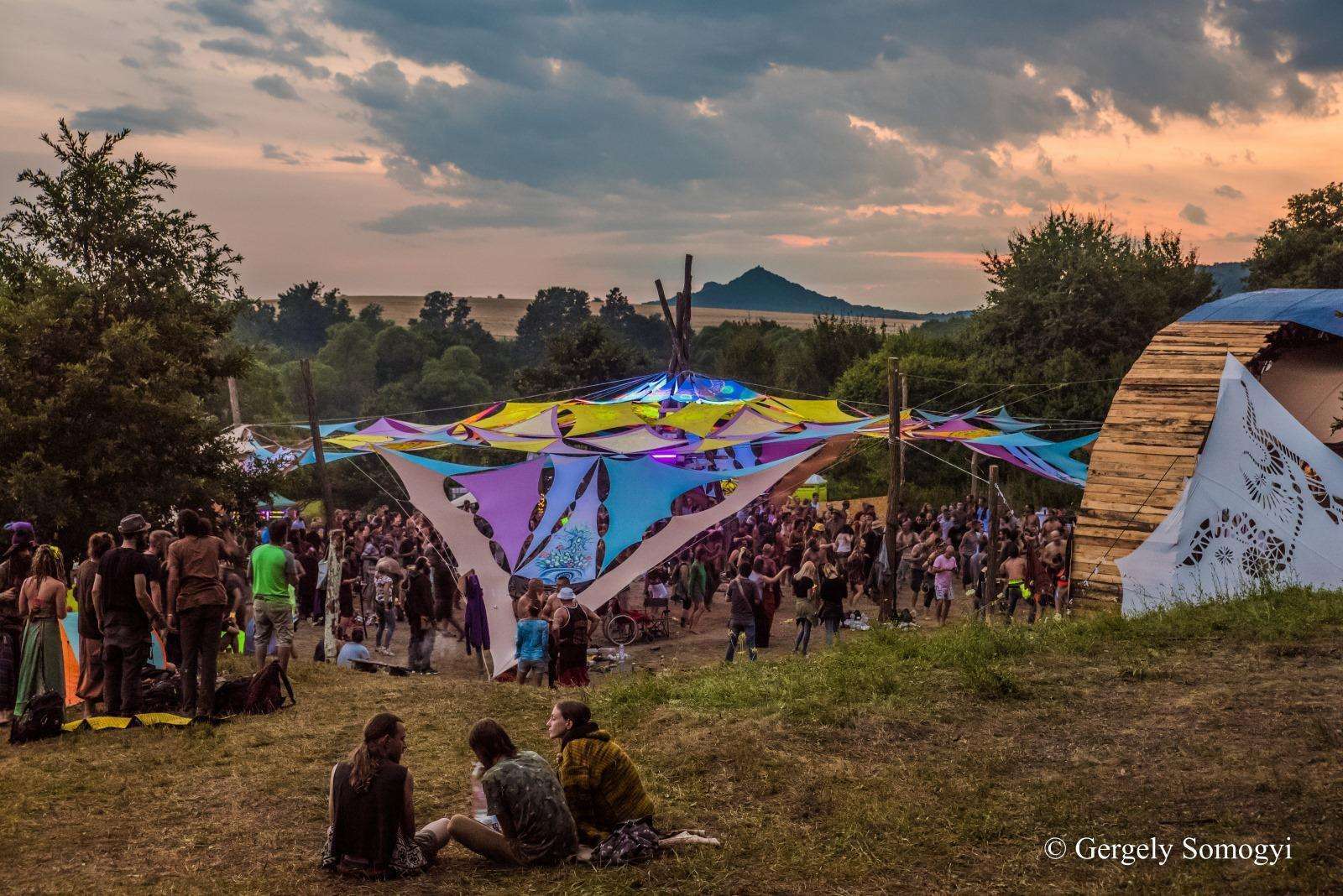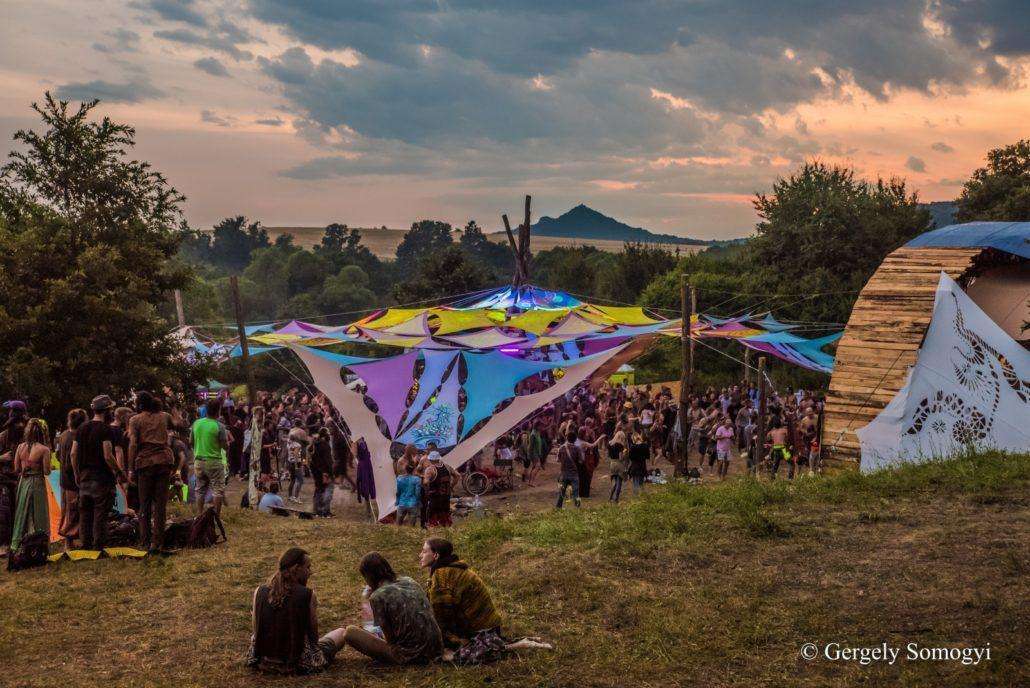 ---
Eclipse Festival 2021
Where: Canada
When: 22 July – 26 July 2021
The five-day Canadian festival takes place in an enchanted site of Bonnet Rouge Rafting in Sainte-Thérèse-de-la-Gatineau, where a genuine parallel world will be illuminated and vibrate in harmony. The first outdoor edition of Eclipse Festival took place in 2003 and the team have just celebrated their 15 year anniversary.
---
Boom Festival 2021
Where: Portugal
When: 22 July 2021 – 29 July 2021
Boom Festival is arguably one of the largest psytrance festivals in the world, held at Idanha-a-Nova dam during the end of July. Tickets sold out in just a few hours for the 2020 edition!
Across the vast festival playground, you will find performing arts, music, multimedia, painting, bio construction, theatre, cinema, conferences, workshops and installations.
The festival's organisers also have a strong ecological awareness and are pursuing projects in the area of sustainability – in particular the treatment of waste residues and water.
The weather is extremely hot, so make sure to pace yourself over the week long festival experience and pack appropriately for a festival.
The land of Boom Festival is truly one of the most beautiful landscapes in Portugal, which offers a nearby visit of the historic village of Monsanto and is integrated within Geoparque Naturtejo – a zone which has been classified by UNESCO, due to its geological riches and valuable natural, historical and cultural heritage.
---
Ozora Festival 2021
Where: Hungary
When: 02 August – 08 August 2021
Ozora Festival takes its name from the village of Ozora in Tolna County, Hungary. This small village, with a population of roughly 2000 people, has hosted tens of thousands of international psychedelic music lovers for more than a decade. The Hungarian festival continues to grow in popularity and is no doubt on any psychedelic travellers music festival bucket list.
---
Momento Demento (MoDem) Festival 2021
Where: Croatia
When: 09 August – 15 August 2021
Momento Demento or Modem Festival should be on every psychedelic music lovers bucket list. After only a few years of existence, fans of edgier psychedelic music have headed to the beautiful Croatia for a week long experience among a picturesque location.
---
Free Earth Festival 2021
Where: Greece
When: 24 Aug – 29 Aug 2021
Although Free Earth Festival took a hiatus in 2015, the Greek festival has continued to grow in recent years. The festival takes place on the picturesque Azapiko Beach in Sithonia's wild west. Free Earth Festival features several stages and a beautiful crystal clear beach to relax on.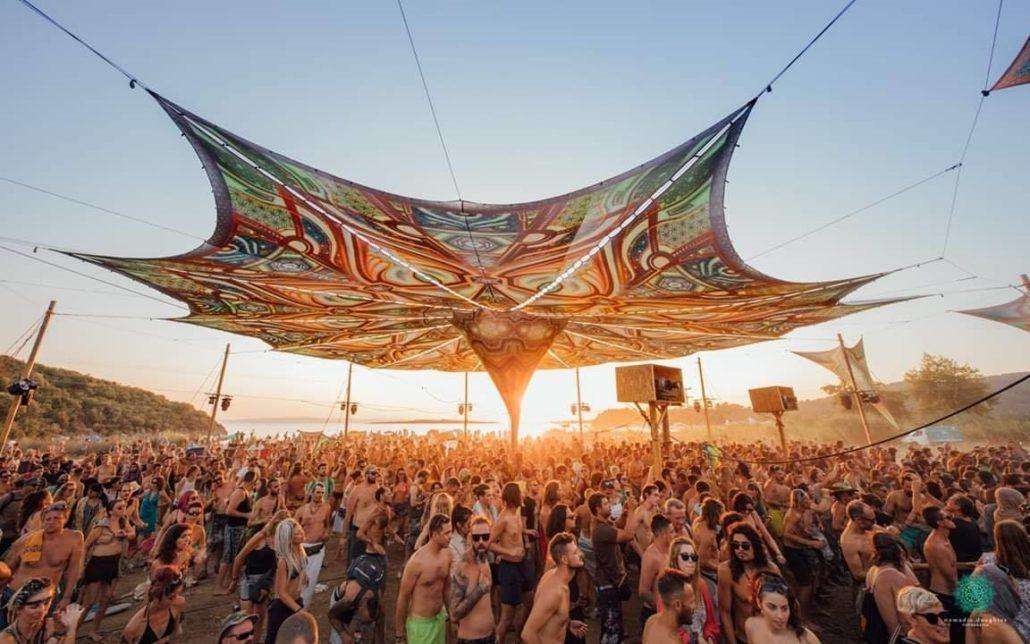 ---
Psy-Fi Festival 2021
Where: Netherlands
When: 25 August – 29 August 2021
While the festival was expected to take place in De Groene Ster this year, Psy-Fi Festival was put on hold due to the coronavirus. The festival attracts many international visitors, with only 20% of those in attendance being Dutch.
Despite this, the future of the festival is in jeopardy, but has been rescheduled to 2021.
---
Indian Spirit Festival 2021
Where: Germany
When: 26 August – 30 August 2021
Indian Spirit started out as a small psychedelic party in 2007. Today, the festival is held at the end of August or early September, much earlier than the other German psytrance festivals. The music caters towards a more mainstream crowd.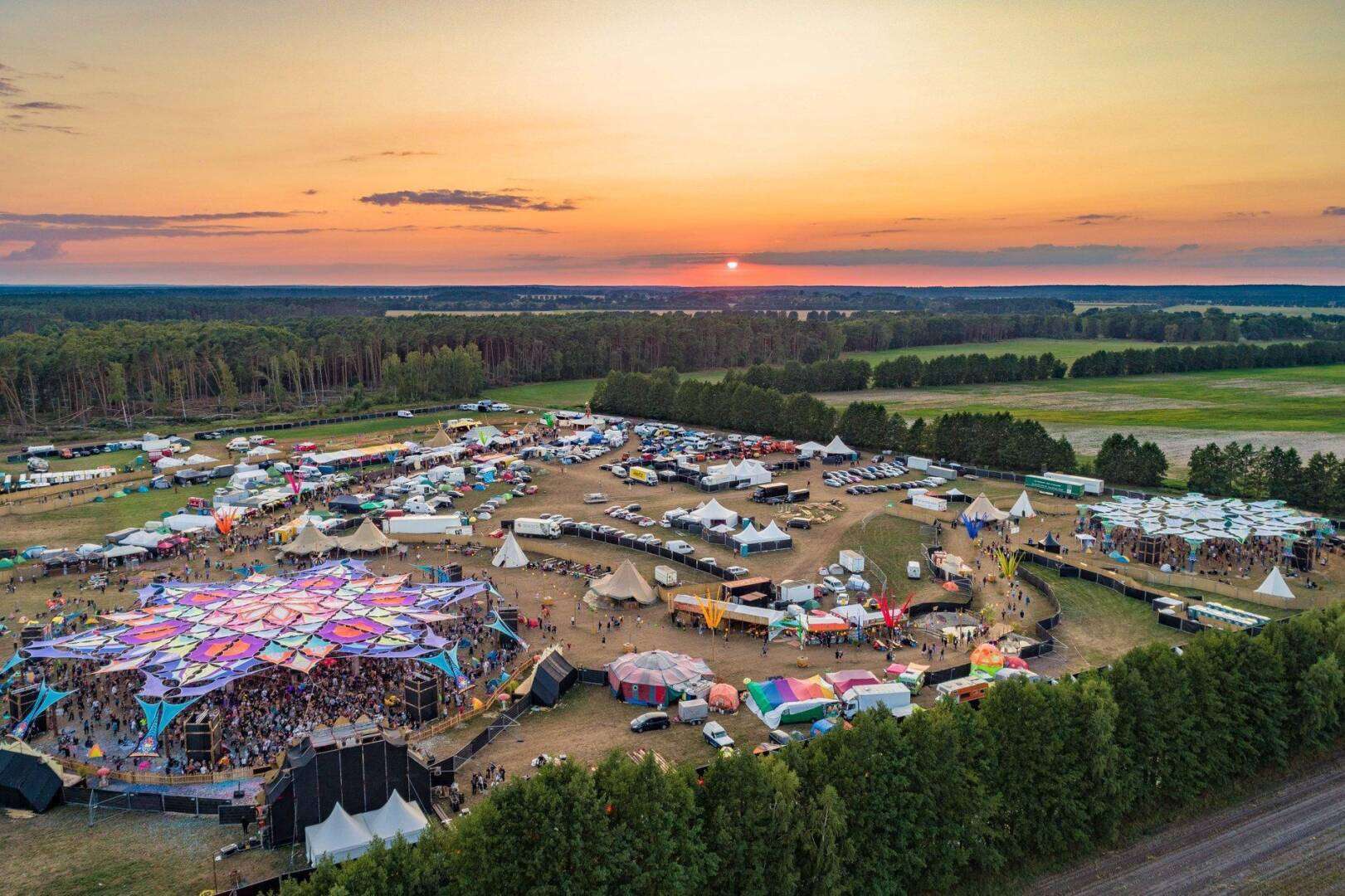 ---
ZNA Gathering 2021
Where: Portugal
When: 16 August – 23 August 2021
ZNA Gathering is another popular festival in Portugal taking place on Montargirl Lake. The concept is to bring feelings and sounds from the recent past back to life in a very friendly atmosphere through a special outdoor gathering. The primary music includes goa trance and psytrance from the early periods, A unique location, under the shade of trees, in the middle of nature, built with love by dancers for dancers.
---
Insomnia Festival 2021
Where: Portugal
When: 03 September – 05 September 2021
Insomnia Festival takes place in rural northern Portugal, about 3km from the town of São Gião. It has been around for over a decade and has become a popular favourite for locals.
The four-day experience takes places in the beautiful forest right on the river of Alva. The festival did not take place in 2020 as planned and was rescheduled to 2021 due to coronavirus.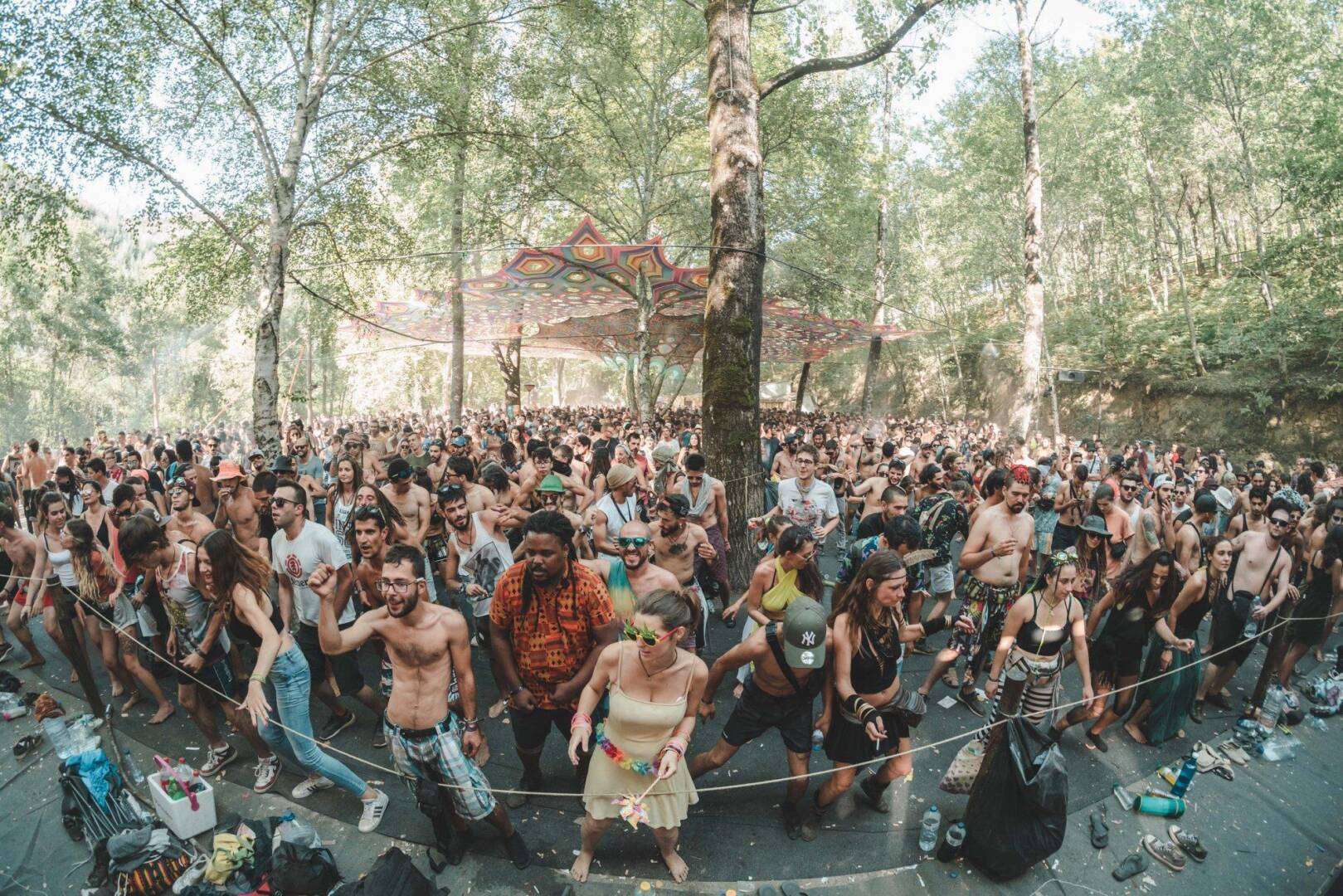 ---
Freedom Festival 2021
Where: Portugal
When: Aug 2021
In the late '90s, a group of friends began throwing intimate events to showcase psychedelic and Goa music. From that same group, the DMTeam and Crystal Matrix teams were born.
Be sure to also check out our festival calendar to see upcoming events, plus read all our latest articles, listen to free psytrance music, and gain more insight with artist interviews.
Related posts