It's no secret Cape Town is the hottest destination in South Africa for outdoor music festivals. With an iconic scene shaped over three decades, we've seen quite a few names come and go in the Mother City.
The festivals below are some of our favourites, that we are most excited for in the 2019 – 2020 outdoor season.
1. INTO THE WILD
Next Date: 28 September 2019
Music Style: Progressive, Techno
A series of day events designed to pay homage to the earth, allow us to reconnect with nature and express ourselves through dance. The music features a curation of techno and progressive artists from day-into-night.
2. ORGANIK
Next Date: 18 – 20 October 2019
Music Style: Psychedelic, Progressive, Techno
Coming from humble beginnings, Organik has quietly grown into one of Cape Town's most respected festivals. Their annual events, Gain Dream and Love Project, provide two opportunities to connect with the outdoors.
3. LOVE & LIGHT
Next Date: TBC
Music Style: Progressive, Techno
Pioneered the day time parties in Cape Town. Love & Light features the sounds of techno blending into progressive psytrance on a warm summer day, with LED backdrops to light up the night.
4. VORTEX OPEN SOURCE
Next Date: December 2019
Music Style: Psychedelic, Progressive
The epic 4 night, 5 day psychedelic festival takes place in the mystical land known as the Circle of Dreams, roughly 2 hours from Cape Town in Riviersonderend. Expect some long journey sets from psytrance legends.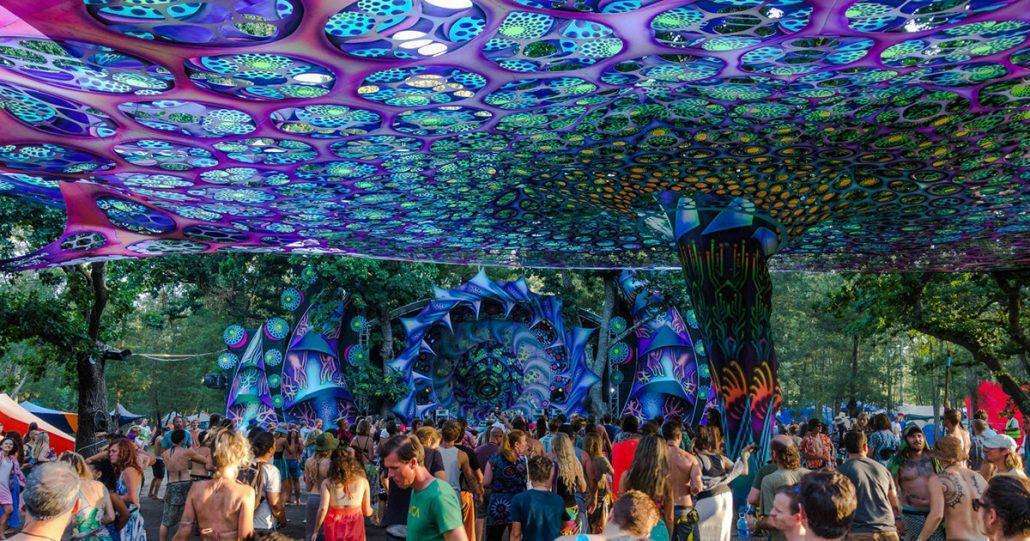 5. ORIGIN FESTIVAL
Next Date: 31 January – 02 February 2020
Music Style: Psychedelic, Progressive, Techno
Origin Festival is the first major full weekend festival of the year, presented by Good Time Events / Nano Records. Origin Festival boasts two dance floors and a wide variety of visionary arts and activities over 3 days.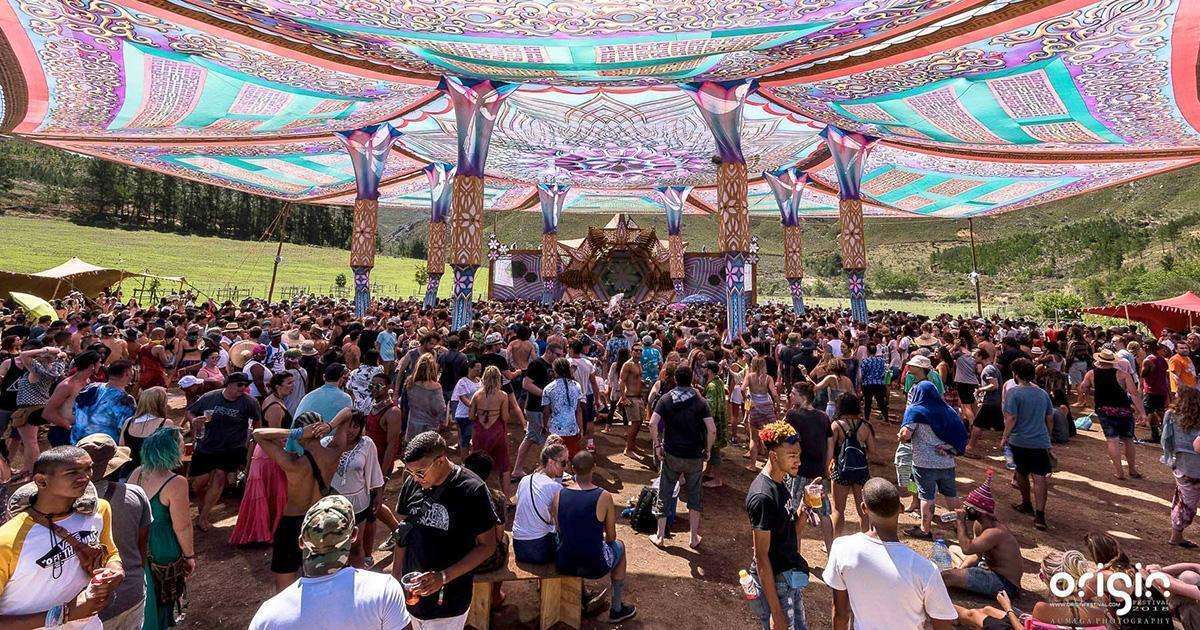 6. BAZIQUE FESTIVAL
Next Date: 2020
Music Style: Techno, House, Downtempo, Disco, Psychedelic
Bazique established itself as South Africa's most original and exciting large-scale festival of performing arts. A 3-day festival of art and music. Performance art, spectacular site art installations, artcars, artboats and pop-up parties can be expected. If you can't make it to Afrika Burn, try this out.
7. ALTERED STATES
Next Date: TBC
Music Style: Psychedelic
Altered States has quickly become notable on the Cape Town calendar, known for an authentic and underground psychedelic experience in nature at legendary venues like Flenterskloof and Circle of Dreams.
8. VORTEX PARALLEL UNIVERSE
Next Date: Easter Weekend 2020
Music Style: Psychedelic, Progressive
A 3 night, 4 day psychedelic festival which falls over Easter Weekend every year. Hosted by Vortex Parallel Universe, who are veterans of the Cape Town psychedelic scene.
9. EARTHDANCE CAPE TOWN
Next Date: 20 – 22 September 2019
Music Style: Psychedelic, Progressive, Techno
A global, multi-city music and art festival takes place throughout the world on the same weekend. Make sure you're on the dance floor for the Prayer for Peace, uniting Earthdance across the globe. This year will be hosted at Kogel Bay Resort.
10. ALIEN SAFARI
Next Date: TBC
Music Style: Psychedelic, Progressive
Founded in 1995, Alien Safari is one of the oldest event productions in the country. More recently, they have returned their roots with more intimate gatherings in the Cape Town bringing a much needed old school vibe. They are currently on a break, but will return soon.
Related posts